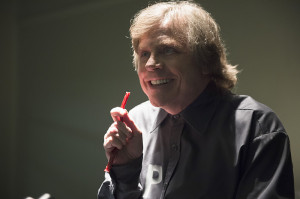 We had the poll for Best Guest Star With 3 Or More Episodes up for the 2015 FlashTVNews Awards, honoring the best and worst of The Flash Season 1 – by the way, as of this writing (August 20) that category is still not closed, so you can still vote if you want – and now it's time to honor the Best Guest Star with 1 or 2 Episodes.
Now, it's not possible to list every guest star to appear in The Flash Season 1, so we narrowed it down a bit. If your favorite is not here, write them in – but, do know that some landed in that "one or two episodes" category. Please do not write a name in unless you don't see them on the Best Guest With 3 Or More Episodes list — already seeing some "Wentworth Miller" and "Emily Bett Rickards" write-ins, and they are both included there.
Results for this year's Awards will be posted before Season 2 begins, once voting in all categories is through. Votes are limited to one vote per IP, so make the choice you want first!