The CW's 2014 Press Tour Party was a success – and we finally were able to catch up with and meet Grant Gustin to do an interview that you will be seeing here soon! – and we've just gotten some photos from the event courtesy of The CW.
Here are the relevant Flash-y pics, featuring folks like Grant Gustin, Candice Patton, Tom Cavanagh, and Andrew Kreisberg. You'll also see CW President Mark Pedowitz and "Jane the Virgin" herself, Gina Rodriguez, in these photos.
The CW Network's 2014 Summer Press Tour Party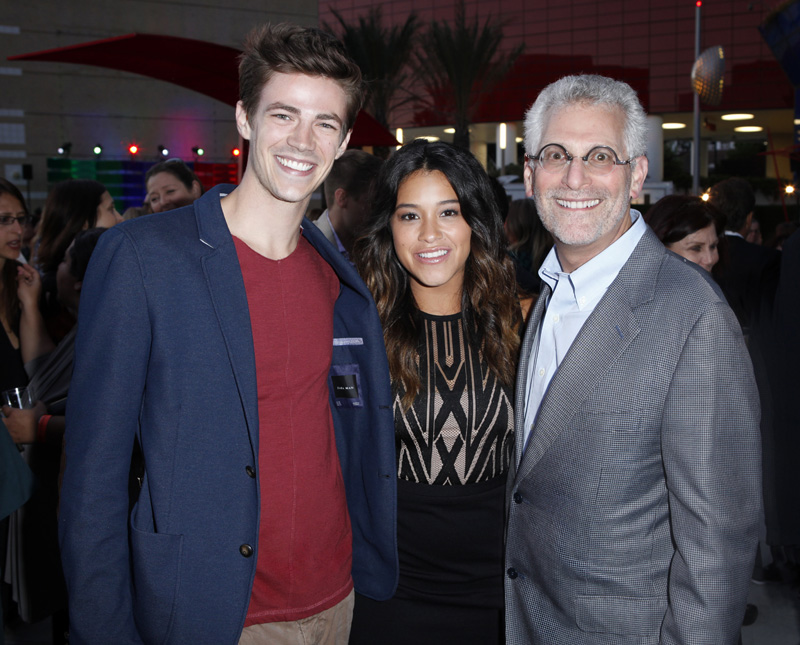 Picture 3 of 3
Image Number: CWTCAS14_JM_5301.jpg -- Pictured (L-R): Grant Gustin of "The Flash", Gina Rodriguez of "Jane The Virgin" and Mark Pedowitz, President of The CW Network at The CW's 2014 Summer TCA Party at The Pacific Design Center in Hollywood, CA -- Photo: Joe Magnani/The CW -- © 2014 The CW Network, LLC. All rights reserved.