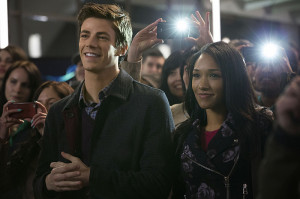 The CW has announced that the October 7 series premiere of The Flash will cut into the 9PM hour a little bit.
The first episode – which apparently is indeed called "City of Heroes," despite the Arrow Season 2 opener having the same name – will run through 9:02:54PM, before the season premiere of Supernatural. That's almost an extra 3 minutes of Flash goodness!
Be sure to adjust your DVR's accordingly!
Here are photos from the season premiere if you hadn't seen them already: