Blu-ray Review: The Flash: The Complete Sixth Season
Review of The Flash Season 6 Blu-ray set from Warner Bros. Home Entertainment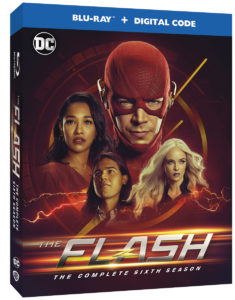 The Flash: The Complete Sixth Season is now available on Blu-ray, DVD, and Digital from Warner Bros. Home Entertainment, and we have been provided with a copy of the set to review on the site!
The set features all 19 episodes of The Flash Season 6 plus extras — the Blu-ray includes all of the Crisis on Infinite Earths crossover!
Here's what's up:
Packaging & Design: Starting with this because it's probably the first thing you'll notice. The box art for this set has changed since the original press release — the fired Hartley Sawyer's Ralph Dibny is no longer on the packaging. While I understand the show distancing themselves — Ralph was indeed an important part of Season 6, with his Sue Dearbon story, and I'm not 100% sure how I think they should have handled it. As it is, it looks odd with just the other four members of Team Flash on it. Though, to be fair, Nash Wells isn't on the cover either.
With that said, The Flash sets usually have some of the best designed packaging and menu art and this set is no exception.
The Episodes: Also seems I am repeating myself but the Blu-ray presentation on The Flash is loads better than what we see on TV and is pretty cinematic. All 19 episodes of Season 6 are here, and — spoiler warning — because of COVID-19, they were cut off at 19 episodes, so that means some storylines aren't completely wrapped. With that said, this season saw Eric Wallace taking over as showrunner, and with him came a new tactic that he referred to as "graphic novels." The first "graphic novel" included the character Bloodwork (Sendhil Ramamurthy) as characters are facing death, and the second, after Crisis, dealt with a new "Mirror Master."
I will say that The Flash under Eric Wallace has a great vision and I love his enthusiasm, which you can actually hear on the "Kiss Kiss Breach Breach" commentary. He's as big of a geek as we are, and I mean that in the absolute best way. The only thing I'd have to say negative about Season 6 is that the mirror storyline has gone on way too long — and I wonder, if they had known all along that we'd end with 19 episodes (an impossibility, because who would?), it might have been a bit shorter.
This "graphic novel" set-up, however, does offer the chance to binge the season in parts, which is pretty cool, and the Blu-ray bonus disc of all of Crisis on Infinite Earths is a good thing to throw in the middle to tee up Graphic Novel #2.
The other thing I will say about Season 6 is that I really liked some of the new characters that are set up. Chester P. Runk, Sue Dearbon, Kamilla, and Allegra — all fun characters that add to rather than detract from the series.
The Extras: The set includes a bonus black and white noir version of "Kiss Kiss Breach Breach" with commentary by Eric Wallace. Commentaries don't happen too often these days, so I'm so glad they put something on this set. There is also a gag reel and deleted scenes. And, of course, all of Crisis which has a lot of great Flash content!
Is It Worth It? If you're a Flash completist or want to see the most recent season in high definition, sure. You might want to start at the very beginning, though. Still, I think The Flash is on its way back to its former glory and Season 6 is the start of that journey. Can't wait for Season 7, and for now, this set will be revisited often.
Get your copy of the Blu-ray from Amazon.com at a discounted price and support FlashTVNews!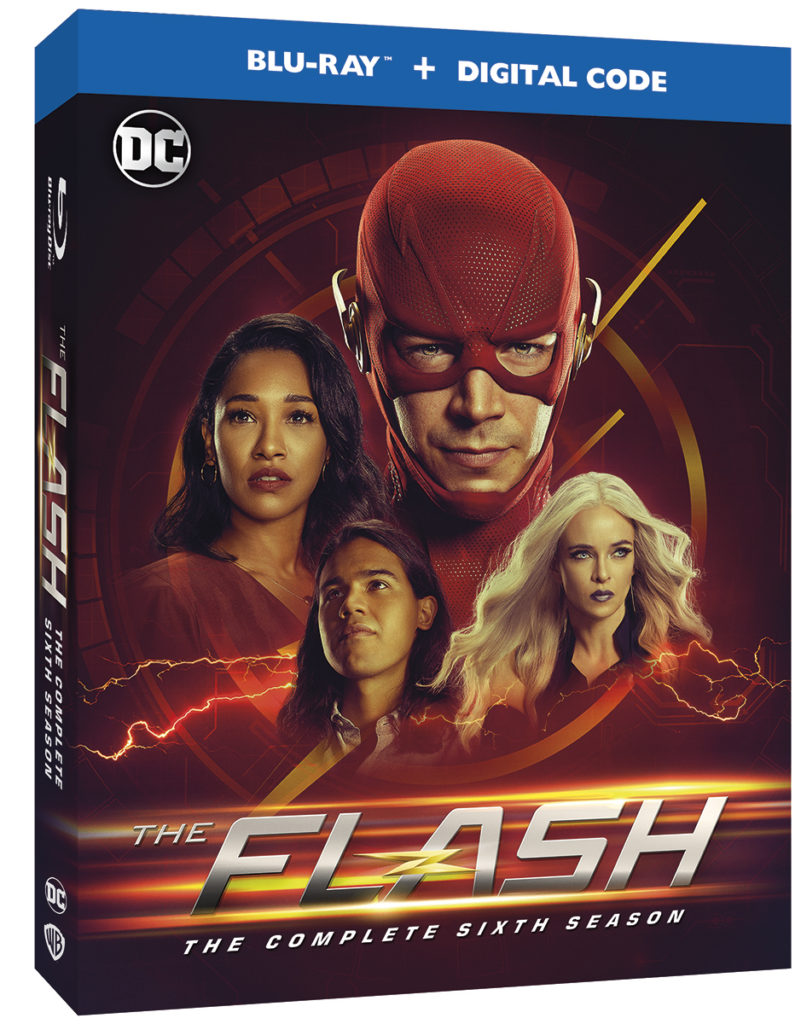 Flash #7.2 Spoilers: "The Speed of Thought" Description
Official description with spoilers for The Flash Season 7 episode "The Speed of Thought"
The CW has released an official description for the second episode of The Flash Season 7 which is called "The Speed of Thought." The episode airs on March 9 and hopefully we will have some promotional photos soon.
Here's how The CW describes it:
BARRY GAINS A NEW SKILL – When Barry (Grant Gustin) suddenly gains the power of speed thinking, he attempts to use his new gift to save Iris (Candice Patton). While Barry is thrilled with his new power, Cisco (Carlos Valdes) is hesitant to trust it. Meanwhile, Eva (guest star Efrat Dor) must face a shattering truth. Stefan Pleszczynski directed the episode written by Jonathan Butler & Gabriel Garza (#702). Original airdate 3/9/2021.
John Wesley Shipp Returns As Earth-2 Flash on Stargirl
John Wesley Shipp will be playing The Earth-2 Flash in Stargirl Season 2.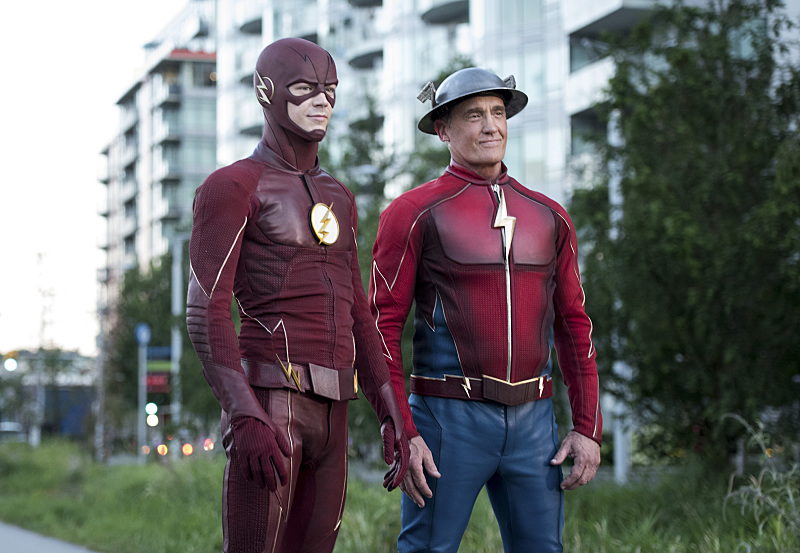 While his Flash of Earth-90 has sped off into the afterlife, John Wesley Shipp still has another old role to return to… with a more familiar background!
Jay Garrick will be firmly established as the Flash of Earth-2 – just like the classic comics – and John Wesley Shipp himself will be playing the role in the ninth episode of Season 2 of DC's Stargirl. Shipp – who starred in the 1990 Flash TV series and later played Henry Allen and Jay Garrick (living on Earth-3) on The Flash – will be reprising his role. EW broke the news today.
This casting, of course, reinforces Stargirl's role in the Arrowverse — yes, we are still calling it that, no matter what The CW wants us to say. The members of Stargirl's new generation of the Justice Society was, of course, seen at the end of Crisis on Infinite Earths as being the heroes of the new Earth-2.
No premiere date for Stargirl Season 2 has been announced yet, so it may be some time before Jay Garrick speeds in.
For more on Stargirl follow our Twitter feed for the show @StargirlTV!
Photos From The Flash Season 7 Premiere Are Here!
Preview images for The Flash Season 7 premiere "All's Wells That Ends Wells" airing March 2 on The CW
The CW has released official stills to promote The Flash Season 7 premiere! The title of the episode is "All's Wells That Ends Wells" and it airs on March 2, right before the second episode of Superman & Lois. Here's how The CW describes it:
SEASON PREMIERE – When an experiment to save Barry's (Grant Gustin) speed backfires, Nash Wells (Tom Cavanagh) searches for a way to save The Flash and comes up with a dangerous plan. Meanwhile, Iris (Candice Patton) makes a startling realization inside the Mirrorverse and Cecile (Danielle Nicolet) faces off with Rosa Dillon (guest star Ashley Rickards). Alexandra La Roche directed the episode written by Sam Chalsen & Lauren Certo (#701). Original airdate 3/2/2021.
You can find the gallery of new photos below.