"Crisis on Earth-X" Trailer & Screencaps For Day 2
Preview trailer and screencaps for Day 2 of "Crisis on Earth-X"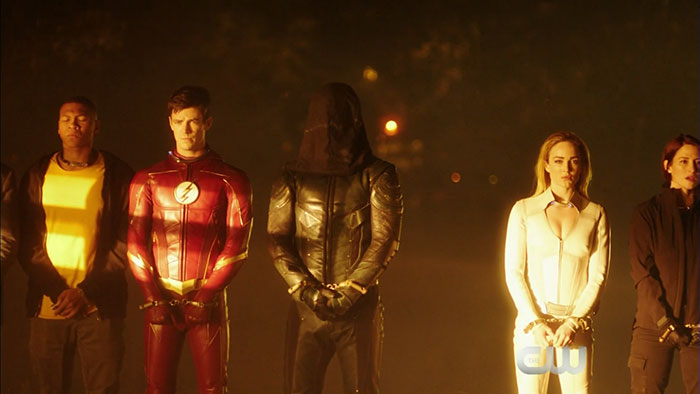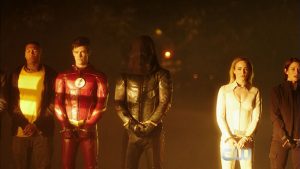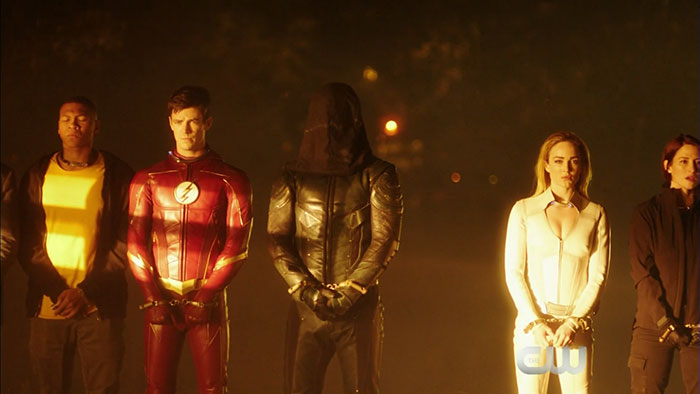 The CW has released an official trailer for Day 2 of the "Crisis on Earth-X" TV event, and thanks to Mr. Video, we have screencaps!
First, you can find the screencaps and then the trailer itself.
The action continues at 8PM ET/PT on November 28. If you've just watched Day 1 of the crossover and want to talk about it with other fans visit the KSiteTV forum!
THE EPIC FOUR-WAY CROSSOVER WITH "ARROW," "SUPERGIRL," "THE FLASH" AND "DC'S LEGENDS OF TOMORROW" CONTINUES – Barry (Grant Gustin) and Iris's (Candice Patton) wedding brings the gang together, but things go awry when villains from Earth-X attack the ceremony. All of the superheroes band together with help from their super friends like Citizen Cold (guest star Wentworth Miller), The Ray (guest star Russell Tovey), Felicity Smoak (guest star Emily Bett Rickards), Iris West and Alex Danvers (guest star Chyler Leigh) to take on their most formidable villains yet. Earth's mightiest heroes – Green Arrow (guest star Stephen Amell), Supergirl (guest star Melissa Benoist), The Flash (Grant Gustin) and White Canary (guest star Caity Lotz) – lead their teams into battle to save the world. Dermott Downs directed the episode with story by Andrew Kreisberg & Marc Guggenheim and teleplay by Todd Helbing (#408). Original airdate 11/28/2017.
Flash "Family Matters" Photos Released
Preview images for The Flash episode "Family Matters" airing May 18 on The CW
The May 18 episode of The Flash is called "Family Matters" and The CW has now released a gallery of photos with some spoilers to promote it!
Here's how the episode is described; the gallery of photos follows below.
PSYCH THREATENS IRIS — Iris (Candice Patton) is pushed to the limit as she seeks to uncover the mysterious truth about Psych (guest star Ennis Esmer). Meanwhile, Barry (Grant Gustin) initiates a new training system, that could potentially backfire, with devastating consequences. Joe (Jesse L. Martin) and Cisco (Carlos Valdes) make life-altering decisions. Philip Chipera directed the episode written by Lauren Barnett & Emily Palizzi (#710). Original airdate 5/18/2021
THE FLASH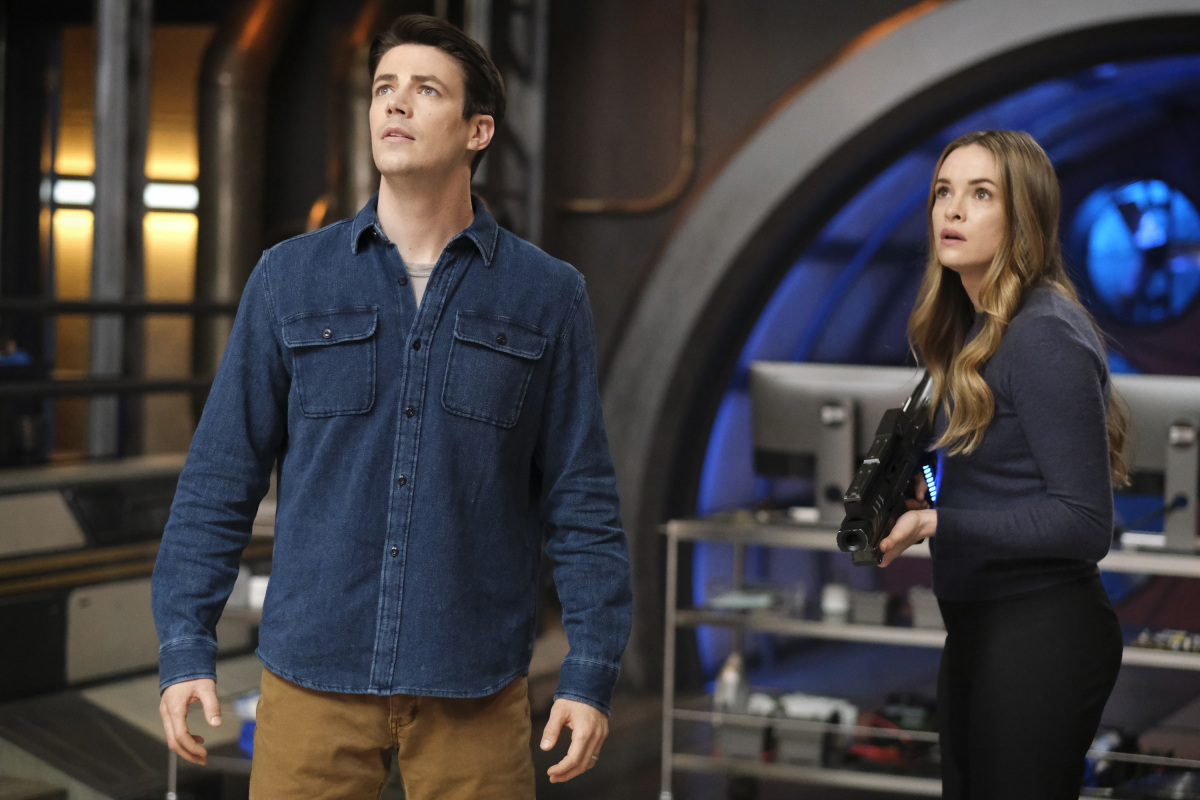 Picture 1 of 7
The Flash -- "Family Matters, Part 1" -- Image Number: FLA710a_0176r.jpg -- Pictured (L-R): Grant Gustin as Barry Allen and Danielle Panabaker as Caitlin Snow -- Photo: Bettina Strauss/The CW -- © 2021 The CW Network, LLC. All Rights Reserved.Photo Credit: Bettina Strauss
Spotted on Set: Jordan Fisher as Impulse for Flash Episode 150
Jordan Fisher has been spotted on set wearing his Impulse costume for The Flash Episode 150.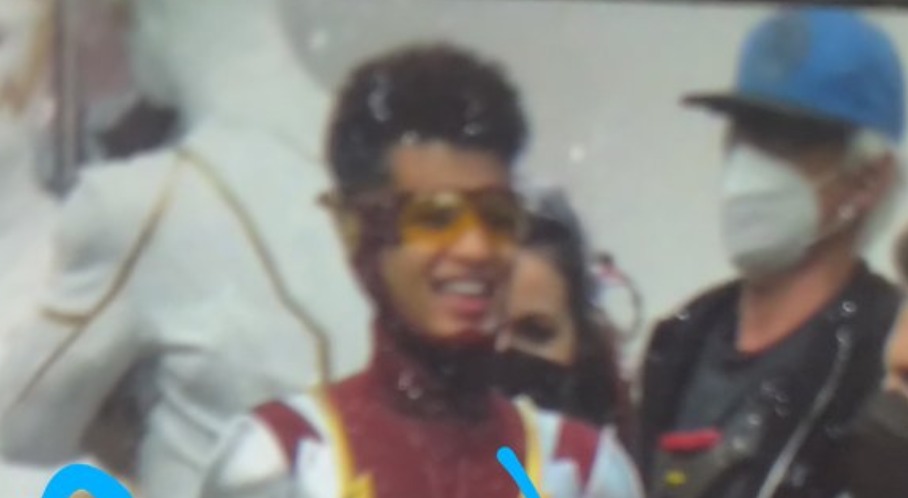 Surprisingly, The CW didn't release an official photo ahead of some outdoor filming for The Flash Episode 150… which means that photographers up in Vancouver were the ones to deliver our first look at Jordan Fisher in costume as Bart Allen a.k.a. Impulse.
As you can see, the costume is very true to the one from the comics, first introduced in a story drawn by artist Mike Wieringo and written by Mark Waid.
Stay tuned for when we'll likely get an official one from the network and the studio within a few days… but if you just can't wait… swing by Canadagraphs' Patreon for your first peeks! Below, have a look at what Bart Allen's costume looks like in the pages of DC Comics.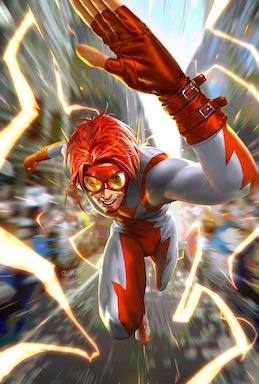 The Flash "Timeless" Photos Released
Preview images with spoilers for The Flash episode "Timeless" airing May 11 on The CW
The CW has released some promotional photos for "Timeless" which is the Tuesday, May 11 episode of The Flash. You can find the new photos below the description:
BARRY SEEKS OUT TIMELESS WELLS — After a devastating betrayal, Barry (Grant Gustin) turns to Timeless Wells (Tom Cavanagh) for help. Meanwhile, Iris (Candice Patton) leads Team Citizen down a dangerous road in search of answers, and Cisco (Carlos Valdes) confides his biggest fear to Kamilla (guest star Victoria Park). Menhaj Huda directed the episode written by Kristen Kim & Joshua V. Gilbert (#709). Original airdate 5/11/2021
THE FLASH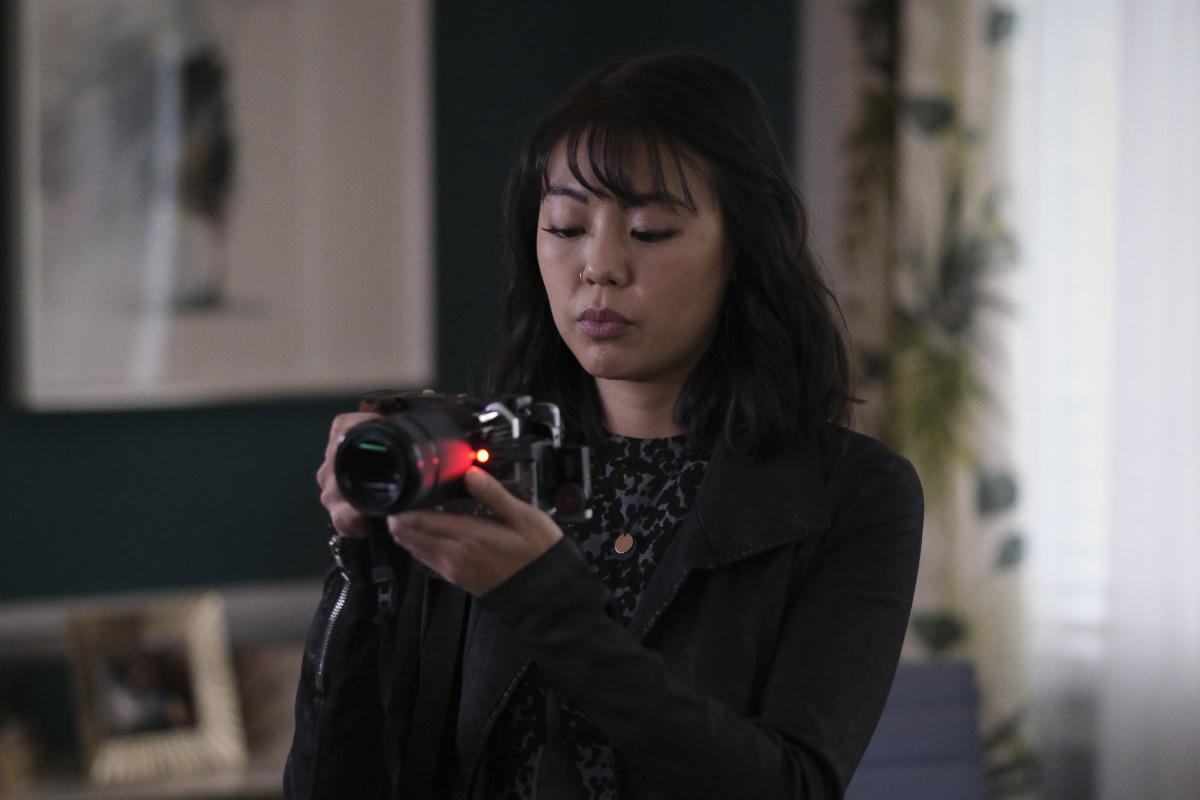 Barry Allen (Grant Gustin) lived a normal life as a perpetually tardy C.S.I. in the Central City Police Department. Barry's life changed forever when the S.T.A.R. Labs Particle Accelerator exploded, creating a dark-matter lightning storm that struck Barry, bestowing him with super- speed and making him the fastest man alive — The Flash.