Hartley Sawyer Fired From The Flash After Offensive Tweets Surface
Hartley Sawyer has been fired from The Flash after racist and misogynistic tweets surfaced.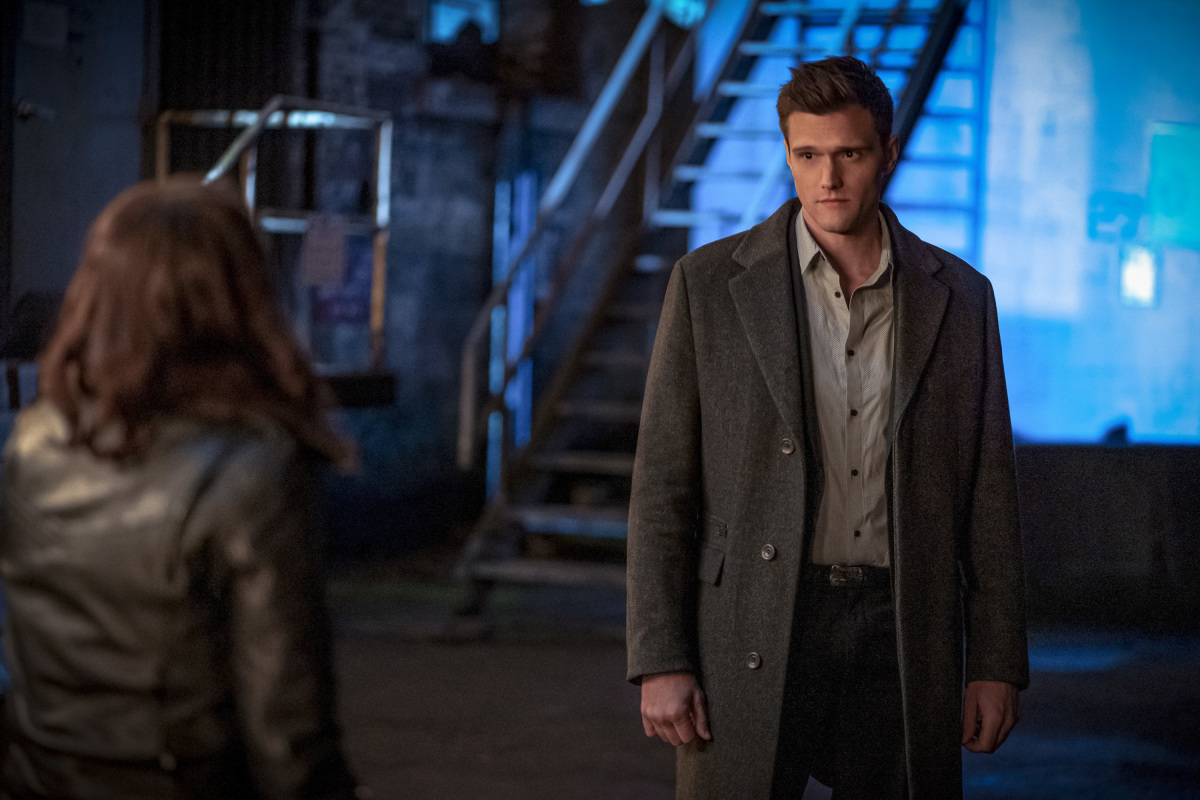 The Flash's Ralph Dibny couldn't stretch himself out of this one: At a time when the country faces racial inequality and unrest, offensive tweets making misogynist and/or racist jokes recently surfaced which did not paint a particularly good picture for Hartley Sawyer, the actor who plays him.
Or rather, played him: Hartley Sawyer has been fired from The Flash.
We're not going to quote what he said here, but do trust that the comments were inappropriate and offensive. The companies behind The Flash took swift action.
"Hartley Sawyer will not be returning for season seven of The Flash," The CW, producers Warner Bros. TV and Berlanti Productions, and executive producer Eric Wallace said in a statement. "In regards to Mr. Sawyer's posts on social media, we do not tolerate derogatory remarks that target any race, ethnicity, national origin, gender, or sexual orientation. Such remarks are antithetical to our values and polices, which strive and evolve to promote a safe, inclusive and productive environment for our workforce."
When Hartley's tweets surfaced last week, he quickly deleted his Twitter feed and posted an apology on Instagram.
"My words, irrelevant of being meant with an intent of humor, were hurtful, and unacceptable. I am ashamed I was capable of these really horrible attempts to get attention at that time. I regret them deeply. This was not acceptable behavior. These were words I threw out at the time with no thought or recognition of the harm my words could do, and now have done today," his own statement said.
Flash showrunner Eric Wallace — who has taken pride in the diversity of the series and is pledging to do more in front of and behind the camera — left a statement of his own.
"This morning, many of you learned that Hartley Sawyer will not be returning for Season Seven of THE FLASH. Concerning his social media tweets, they broke my heart and made me mad as hell," he wrote. "And they're indicative of the larger problem in our country. Because at present, our country still accepts and protects the continual harassment — unconscious or otherwise — terrorizing and brutalizing of Black and Brown people, which is far too often fatal. That's why our country is standing up once again and shouting 'ENOUGH!' and taking to the streets to bring about active change."
"To those who still aren't sure why so many Americans have taken to the streets to make their voices known, I ask you to consider this: Every time a Black or Brown life is harassed or murdered, as in the case of George Floyd, Ahmaud Arbery, Breonna Taylor and too many others, our entire country fractures and moves further and further away from any moral authority we often claim to have in the world," he continued.
The Flash is scheduled to return in January 2021 on The CW. There has been no indication on whether or not the role will be cast; since Ralph could change his form, this could be done very easily.
Flash Spoilers: "The People v. Killer Frost"
Official CW description with spoilers for The Flash episode "The People v. Killer Frost"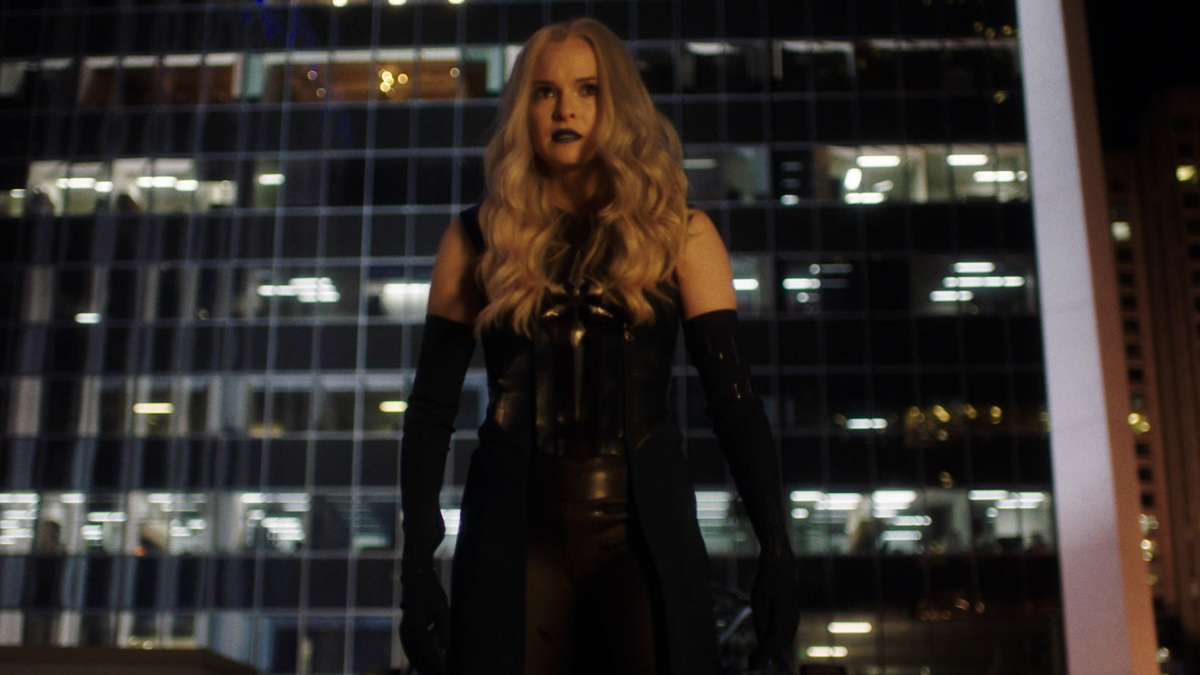 "The People v. Killer Frost" is the title of the Tuesday, May 4 episode of The Flash and The CW has released a spoiler description to promote it! Hopefully that means we'll have some photos as well. Here's the description:
CAITLIN FIGHTS TO CLEAR FROST – With Frost (Danielle Panabaker) facing an unjust punishment for her past crimes, Caitlin goes to great lengths to save her sister. Meanwhile, Barry's (Grant Gustin) efforts to protect Speed Force Nora (guest star Michelle Harrison) lead to a shocking discovery. Sudz Sutherland directed the episode written by Jonathan Butler & Gabriel Garza (#708). Original airdate 5/4/2021
Follow @FlashTVNews on Twitter to keep up with Flash updates!
Flash "Growing Pains" Preview Images Released
Preview images with spoilers for the Flash episode "Growing Pains"
Show me that smile again…. The CW has released official photos from a Killer Frost-centric episode of The Flash airing April 13 which is called "Growing Pains."
You can find the gallery of photos below; but first, a description:
FROST MUST FACE HER PAST — When a mysterious ice powered enemy frames Frost (Danielle Panabaker) for a brutal crime, she must find a way to clear her name. Meanwhile, Barry (Grant Gustin) and Iris (Candice Patton) have a surprise houseguest, and Joe (Jesse L. Martin) continues to deal with Kristen Kramer (guest star Carmen Moore). Alexandra La Roche directed the episode written by Sam Chalsen & Jess Carson (#707). Original airdate 4/13/2021.
Flash Photos: "The One With The Nineties"
Preview images with spoilers for The Flash TV series episode "The One With The Nineties"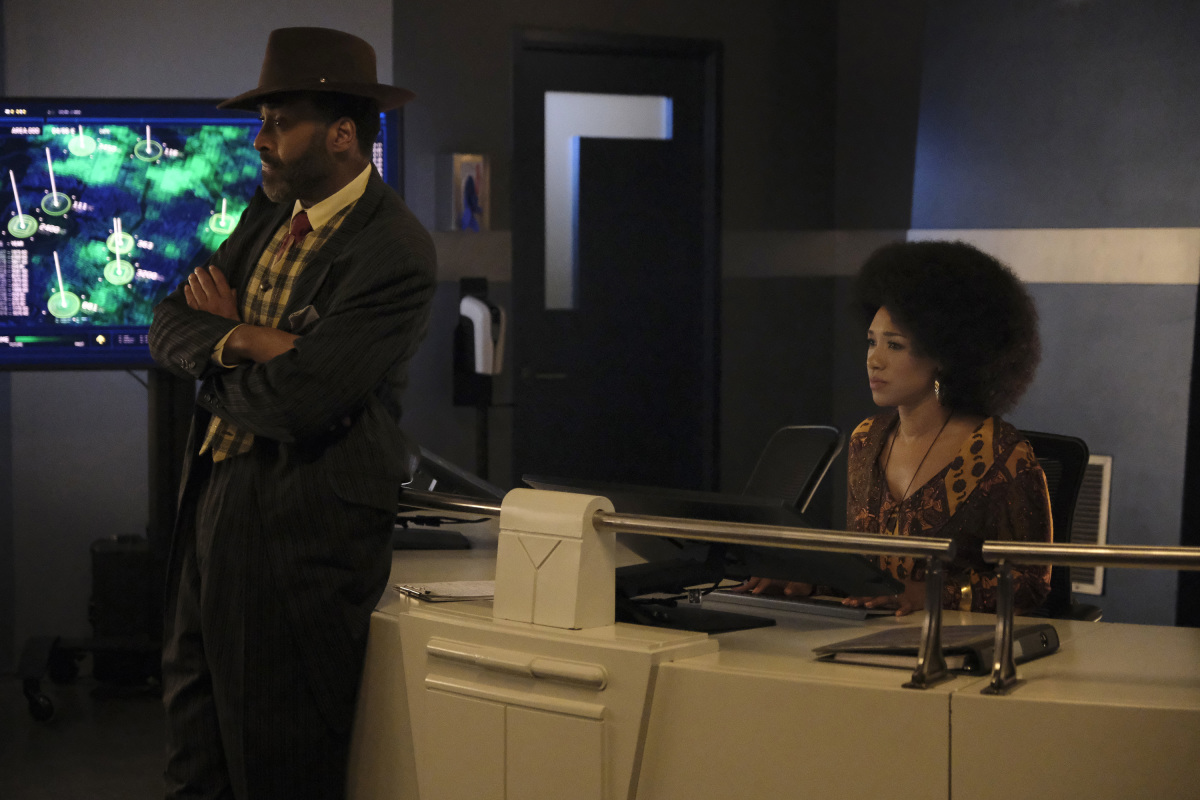 The CW has released some photos to promote the April 6 episode of The Flash which is called "The One With The Nineties"… and we're over here wondering, "why does Iris look like she's styled from the Seventies?"
In any event, the gallery of photos can be found below, and a description with some spoilers for the episode can be found underneath the gallery. Enjoy!
Follow @FlashTVNews on Twitter to keep up with the latest Flash TV news!
THE FLASH
Picture 1 of 13
The Flash -- "The One With The Nineties" -- Image Number: FLA706a_0018r.jpg -- Pictured (L-R): Michelle Harrison as Nora Allen, Grant Gustin as Barry Allen, Candice Patton as Iris West - Allen and Danielle Panabaker as Caitlin Snow -- Photo: Katie Yu/The CW -- © 2021 The CW Network, LLC. All rights reserved
CISCO AND CHESTER GO BACK IN TIME — Cisco (Carlos Valdes) and Chester (Brandon McKnight) travel back in time and get stuck in 1998, repeating the same day over and over again. The key to returning home is at Chester's childhood home but he refuses to visit. Meanwhile, Iris (Candice Patton) forges a connection with the speed force. Jeff Byrd directed the episode written by Kelly Wheeler & Emily Palizzi (#706). Original airdate 4/6/2021.