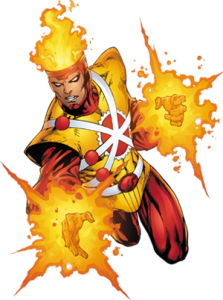 The character of Ronnie Raymond, better known to comic book fans as one half of Firestorm, is name-dropped as early as the second episode of The Flash, and we get to see Ronnie in flashback in Episode 3 where he's played by Robbie Amell (cousin of Stephen, star of The Tomorrow People).
But how long will it be before we see the Firestorm of it all?
We asked the producers and a few actors from The Flash that very question at a Q&A held this morning at DC Comics' Burbank offices.
So how long will it be?
"Not long," Geoff Johns promised.
"Sooner than I thought, that's for sure," Grant Gustin added.
"Again, another character I think we're all big fans of. It organically kind of grew out of the story," Geoff Johns told us.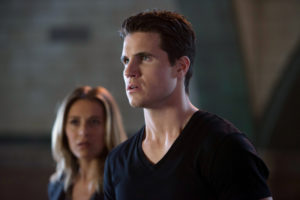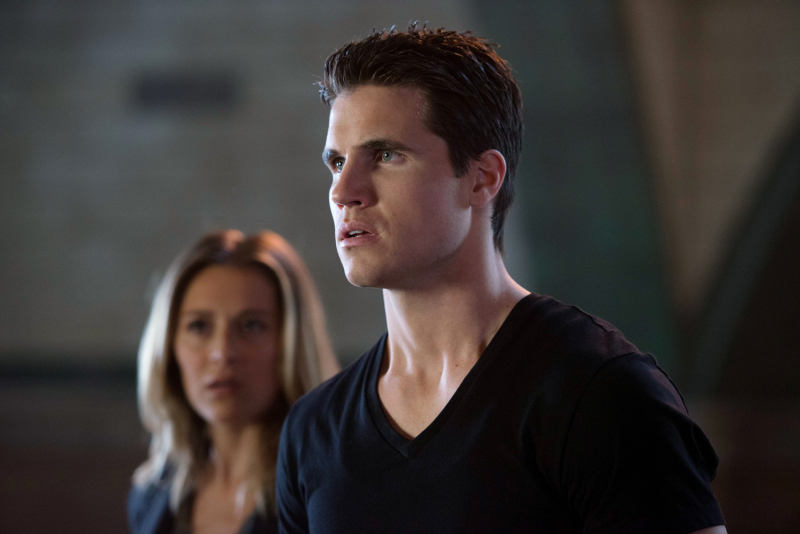 "It wasn't the grand plan at the beginning," Andrew Kreisberg revealed. "There was a time when Catilin's fiancee was not Ronnie. It was just one of those serendipitious things where it all came together. That was what was funny about it – we didn't even sit down and say 'oh, we should have the comic book villains planning to get married.' It just sort of worked out that way. Another happy surprise. But we're so thrilled. Robbie [Amell] is amazing, and has been so much fun to work with on this. He's so excited about it. He's jumping up and down. Every once in a while, he'll just be like 'but the suit won't be, like, that yellow, right?' Maybe!"
Greg Berlanti added that the roll-out of characters like Ronnie is by design and is very much part of what makes The Flash the kind of show that it will be. "Every show's different, and this one – one way it's different from Arrow, for sure, is that there's an element about the show that I think we've discovered in the first half of the year, is that [it's] a little bit of an anthology show, introducing these characters who have been affected by the collider, and then having their own kind of life, and things we're going to dramatize and bring to the show, that, for me, is reminiscent of things like X-Files in that way, or Twilight Zone in that way, in terms of there being a percentage of the show that's like that. His is a great character like that, and there are other characters along that way that I think will be fun for the audience. Those things play out over multiple episodes so they're not so case-of-the-week," he said.
The series premiere of The Flash airs Tuesday night, October 7; the first episode to feature Robbie Amell as Ronnie Raymond airs on October 21.