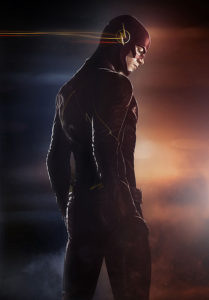 As much as we've all gotten settled into a groove of watching new Flash episodes on Tuesday nights, there will be another break on April 7.
Rather than a new episode, we're getting a repeat of "Out of Time." Don't worry, there will be new Flash episodes in the weeks leading into it AND the show will be all new through the season finale on May 19.
As we mentioned in a similar post on GreenArrowTV, breaks are an unfortunate thing that we get with television. If a show ran 22-23 episodes all in a row, we'd have to wait something like seven months between seasons, and that's never fun.
On the bright side, The CW is surely planning to get more people watching the show by airing Flash repeats for two weeks on Thursdays.
April 2 will be a Firestorm double-header of "The Nuclear Man" and "Fallout;" April 9 will be "Rogue Time" and "Tricksters."