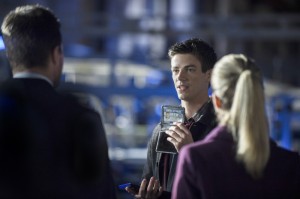 The CW has begun releasing promotional images from the December 4 episode of Arrow, titled "The Scientist," which features the first appearance of Grant Gustin as Barry Allen/The Flash.
And, of course… it looks to be a thrill-packed episode.
Here are the pics. There are a lot of them, with Grant featured in several. And if you're not following @FlashTVNews on Twitter already, what are you waiting for?