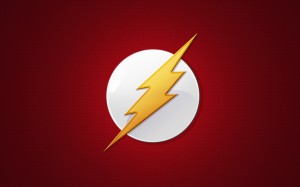 Because it wasn't listed on his IMDb page, we were unaware that actor Biff Manard, who played Officer Murphy on the original Flash television series, had died last year. There's been a lot of talk in the last day about Murphy and his cop partner, Bellows, as the actor who played Bellows, Vito D'Ambrosio, will be reprising the role on the new series. That led people to wonder "What about Murphy?" at which time John Wesley Shipp mentoned on Twitter that the actor is deceased.
Apparently Manard's death flew under the radar as the only real memorial we were able to find online was on the Facebook page of Argus Hamilton, which says that Manard died in Las Vegas on May 19, 2014 after a long illness at the age of 71.
Hopefully there will be a tribute of sorts – even photographically – when we see Bellows again in the upcoming episode of The Flash that he will be appearing in.