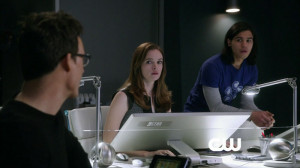 Want to discuss The Flash with other fans of the show?
If your answer to that question is "yes," then you should come by our Flash forum at KSiteTV… we've got live discussion of the premiere as it airs, and all kinds of talk about a variety of topics!
The forum for tonight's season premiere can be found here… hope to see you there!