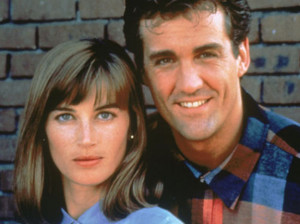 Twenty-four years ago, CBS premiered a TV series about a guy named Barry Allen who could run very fast and wore a red costume to fight crime as a hero called The Flash. The series starred a young actor named John Wesley Shipp.
Now, in 2014, Shipp is still young, and The CW is premiering their own take on The Flash, a character who can run very fast and wears a red costume to fight crime. This time around, John Wesley Shipp plays Barry Allen's father, Henry.
At a recent PaleyFest Fall Preview event in Beverly Hills, we caught up with new Flash Executive Producer Andrew Kreisberg and asked him about the possibility of more actors from the original Flash – such as Amanda Pays or Alex Desert – showing up on the new series.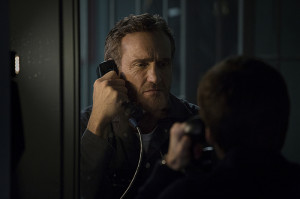 "We want to bring on everybody from the original show," Kreisberg said. "For us, that show was a triumphant success, and we loved it as teenagers, and to get to do this now is just beyond our wildest dreams."
"When we first sat down, one of our first ideas was that we had to have John Wesley Shipp on the show. Greg [Berlanti] had work with him on Dawson's Creek; he played Dawson's dad," Andrew admitted. Getting Shipp on the show also meant the actor finally got some long-deserved recognition for the show, as things like Comic-Con weren't as big for media outside of comics back in 1990. "To be able to take John, and bring him to Comic-Con, and really give him great stuff to play, and then hopefully to drive people to look at the old show… we're really excited about that," Kreisberg said.
Stay tuned to FlashTVNews for more Flash interviews in the coming days and weeks, and don't miss the series premiere October 7 on The CW! The original Flash TV series from 1990 is available on DVD.