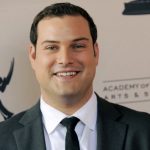 Following in the footsteps of Grant Gustin, Melissa Benoist, Blake Jenner, and Darren Criss, another veteran from Glee is headed to the Arrowverse. And this time… it's Karofsky, or more properly, it's Max Adler who played David Karofsky on the FOX musical series.
FlashTVNews has confirmed that Adler, whose other credits include Switched at Birth and a recent episode of Criminal Minds, will be playing a character named Jaco Birch who is described as "an obsessive music fanatic who worships at the altar of classic heavy metal." Birch is a roadie for all the contemporary metal bands you've never heard of… and there's one other thing: he loves to set things on fire.
We're not sure if there's a comic book equivalent of Jaco Birch; obviously, the rogues' gallery's biggest fire bug, Mick Rory a.k.a. Heat Wave, is busy over on DC's Legends of Tomorrow.
Look for Adler's episode of The Flash in March. Eagle-eyed visitors to Adler's Twitter account will notice that he has recently been in Vancouver and has participated in an escape room and other games with cast members from the show.
Follow @FlashTVNews on Twitter for updates as we learn them in the coming weeks!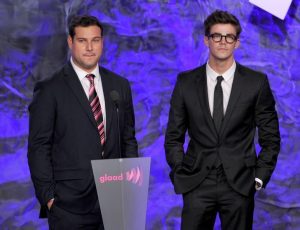 Back in 2012, Adler presented at the 23rd Annual GLAAD Media Awards alongside Grant Gustin; we're assuming their Flash characters won't be so cordial!
(Also, we hope "Max Adler to set The Flash on fire" isn't something he will actually be doing, and is instead just a play on words for our headline. So, worry not!)
The Flash has a new episode airing this Tuesday called "Honey, I Shrunk Team Flash" — official photos from the episode can be found here. The series airs Tuesdays at 8PM ET/PT on The CW.