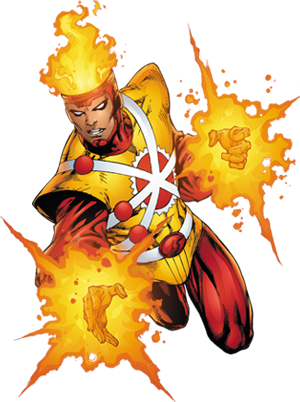 SpyDaddy and Stephen Jameson become one!
Not really, but Victor Garber and Robbie Amell do guest star in the February 10 episode of The Flash, and it'll surely be explosive.
Here's the description from The CW:
ROBBIE AMELL AND VICTOR GARBER GUEST STAR AS FIRESTORM — After Ronnie (guest star Robbie Amell) attacks a physicist (guest star Bill Dow), Barry (Grant Gustin) and the team realize they need to go after Caitlin's (Danielle Panabaker) fiancé who is now a dangerous meta-human. They deduce the best way to track Ronnie is to find Dr. Martin Stein (guest star Victor Garber) who was working on a project called F.I.R.E.S.T.O.R.M. Barry struggles to balance his duties as The Flash and his relationship with Linda Park (guest star Malese Jow), and Joe (Jesse L. Martin) enlists Cisco's (Carlos Valdes) help to reinvestigate the murder of Nora Allen (guest star Michelle Harrison). General Eiling (Clancy Brown) returns to Central City. Glen Winter directed the episode written by Andrew Kreisberg & Katherine Walczak (#113). Original airdate 2/10/2015.