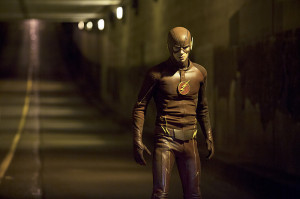 Overnight ratings for The Flash episode "Crazy For You" are in! As always, they could be adjusted upward later, and they surely will add more viewers once DVR and streaming are factored in.
First reports for "Crazy For You" show The Flash at 3.47 million viewers and a 1.3/4 in the 18-49 demo, even beating Parks And Recreation on NBC.
If you've seen the episode and want to talk about it, come by our forum!