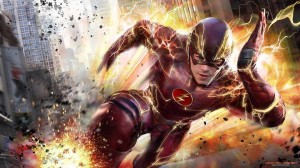 What's next for The Flash?
The February 3 episode of the series is called "Crazy For You," and among other things, we meet Linda Park as played by Star-Crossed and Vampire Diaries actress Malese Jow. (As opposed to the Linda Park we saw in the Flash tie-in on Arrow.)
Also in the episode, it sounds like we'll get some good Joe/Henry scenes, and of course, the Pied Piper is still around for more after the events of tonight's show.
While we don't have any official images yet, a description can be found here.
If you've just finished this week's episode "The Sound and the Fury" and want to talk about it with other fans, come by our forum!