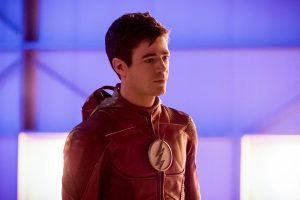 All of these breaks are wreaking havoc on The Flash's ratings, as "Enter Flashtime" matched the Flash series low in the initial overnight ratings.
The final numbers can and will go up, but right now we are looking at 2.01 million viewers and an 0.7/3 in the Ages 18-49 demographic.
Aside from the breaks, The Flash also was up against ABC's "The Bachelor: After the Final Rose" event, which couldn't have helped matters at all. Hopefully next week's highly-anticipated "Run, Iris, Run" will see a rebound.
If you were able to see "Enter Flashtime" and want to talk about it with other fans, speed on over to our Flash forum at KSiteTV!