Tonight's episode of The Flash is one of the best episodes of comic book TV to air this season… you can read our advance review, complete with spoilers, over on KSiteTV… and after yesterday's screening, Flash Executive Producers Todd Helbing and Aaron Helbing talked about the episode with a room full of press.
But before we talk about alternate universe versions of the characters, let's get to that Really Big Thing — on Earth-2, Barry and Iris are together. As in married.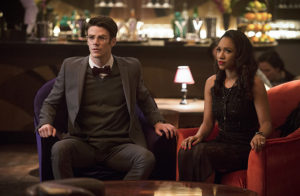 "Barry's been in love with this woman his whole life. I can only imagine what it would be like to go to a different reality and find out you're married [to her]. To actually exist and explore that, I think the fans are going to go crazy over it," Todd Helbing said.

In addition to the coupled "WestAllen," we will see a very different Central City as envisioned by the show's production designer, Tyler Herron, which Aaron Helbing described as being "super retro with a modern tech aspect."

"He blows everybody out of the water," Todd added. "It's amazing, the stuff he comes back [with.] We get these sketches of Earth-2 and all the buildings, and what they're gonna look like. It's amazing."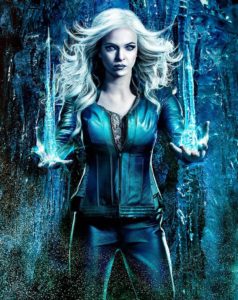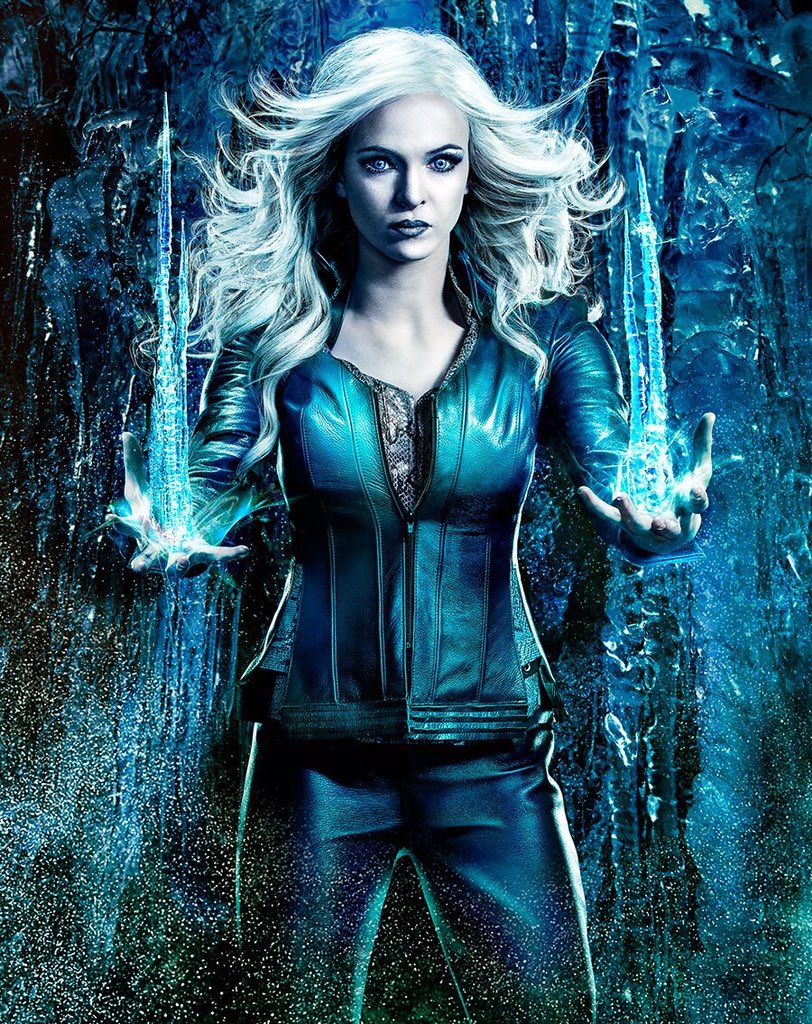 Tonight's episode of The Flash also [finally] introduces Caitlin Snow's alter ego of Killer Frost, with Ronnie Raymond (Robbie Amell) as Deathstorm at her side. "It felt the most appropriate and the most organic to go over there and meet Killer Frost and Deathstorm and get to see a completely different aspect of their superpowers," Todd said. "Not really their superpowers, but their personalities to go along with those superpowers. Getting anybody to play a doppelganger that's evil is in some ways the most fun you can have," he continued.
Could Killer Frost be something that'll pass over into Earth-1?
"Anything's possible," Aaron Helbing teased.
"Welcome to Earth-2" airs at 8PM TONIGHT on The CW. Take a look at some promotional photos below: