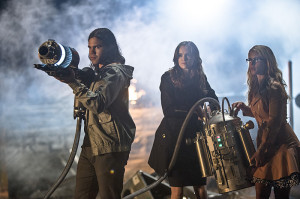 Early overnight ratings for "Going Rogue" are in – and with DVR and everything else factored in, things will go up.
The Flash had a 1.3/4 in the 18-49 demographic, and in the demo, The Flash beat the programming that was on ABC in the 8PM hour. The show had 3.34 million viewers.
If you've seen "Going Rogue" and want to talk about it with other fans, come by our forum for the show!
"Going Rogue" is already available on iTunes and Amazon Instant Video.