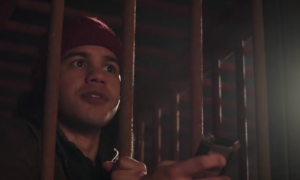 The Flash returns with new episodes Tuesday night, and "Attack on Gorilla City" takes the team to Earth 2 to [hopefully] rescue Harry!
(And yes, we remember when Tom Felton was in Rise of the Planet of the Apes, and it'll be a shame if there's no joke made of that fact.)
In this CW video, which includes some preview clips from the episode, Executive Producer Todd Helbing lays it all out. It looks like this will be a good one!
RELATED: The Flash "Attack on Gorilla City" Official Preview Images