The Thinker/DeVoe storyline heats up with tonight's episode of The Flash which is called "Therefore I Am," and recently, we visited the Vancouver-based sets of The Flash for some insights from the cast about this cerebral character.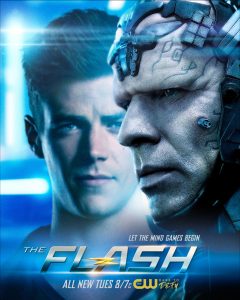 "Basically, DeVoe has this overarching plan that involves all sorts of circumstantial minutia," Carlos Valdes (Cisco) said about The Flash's latest great foe. "Whether the team knows it or not, they're already conducting actions that are part of DeVoe's plan and sort of falling for his trap. So it's really more a matter of Team Flash sort of discovering their place within what his plan. Just when you think that the team is getting close to figuring out what DeVoe's intentions are, it goes beyond that, exponentially. I think viewers can expect to go on the ride of their lives."
"It really is a team effort" for the team to stop DeVoe, Carlos said. "In spite of Cisco's prowess over technology and his engineering feats and all of his tech, it really is a team effort. Especially with the focus of the writing this year in regards to how DeVoe is being tackled, when DeVoe effects his plan, it affects everyone, and it's really more about just seeing how the ensemble reacts to that."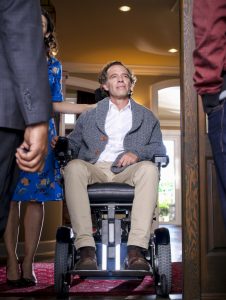 Jesse L. Martin (Joe) also had a lot of praise for the actor who plays Clifford DeVoe, Neil Sandilands.
"The great part about that character and that actor, by the way, who is phenomenal, Neil, is the back and forth because he's so smart. He's so smart. He keeps all of us on our toes. Suddenly we all have to jump up to his level of intellect if we can. Joe's pretty simple when it comes to things like that but suddenly I'm like, I've got to be smarter than this guy. Our interactions are like cat and mouse, teasing each other and playing very witty games with each other, but there's a dark undertone to it," Martin said.
Martin is also happy that Joe is getting back to doing some detective work.
"Look, I love being part of Team Flash but I also don't want the audience and the fans to forget what I actually do," Jesse said.
"A lot of times I have to say so out loud, 'Hey, I'm a detective. I need to be doing detective work.' It grounds me. It grounds the character. I need it."
The Flash "Therefore I Am" airs tonight (November 21) on The CW. See video of the interviews below; official photos from the episode can be found here.