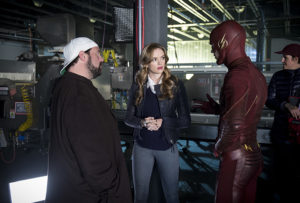 Silent Bob strikes back with the November 22 episode of The Flash!
The episode is called "Killer Frost" and a trailer aired after tonight's showing of "Shade." Like last year's fantastic "Runaway Dinosaur" episode, this one is directed by Kevin Smith, so you know it'll be good.
We've got some preview images which you can find below; but first, how about that trailer?
If you want to talk about "Shade" with other fans, come by our Flash forum!