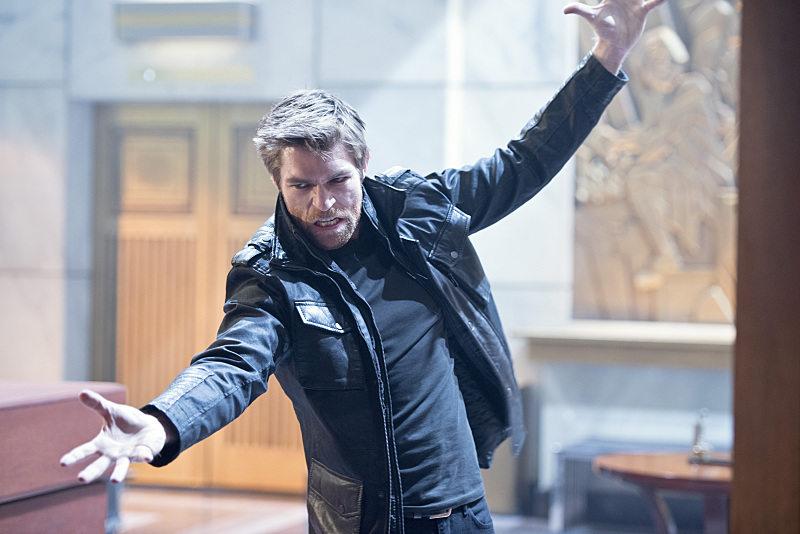 "Out Of Time" is the title of the fifteenth episode of The Flash, airing on March 17 and featuring Liam McIntyre as Mark Mardon, brother of Clyde and a "Weather Wizard" himself.
Here's a new preview video from The CW, with new clips and commentary from Executive Producer Andrew Kreisberg.
A gallery of "Out Of Time" promo images can be found here.