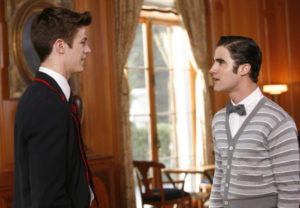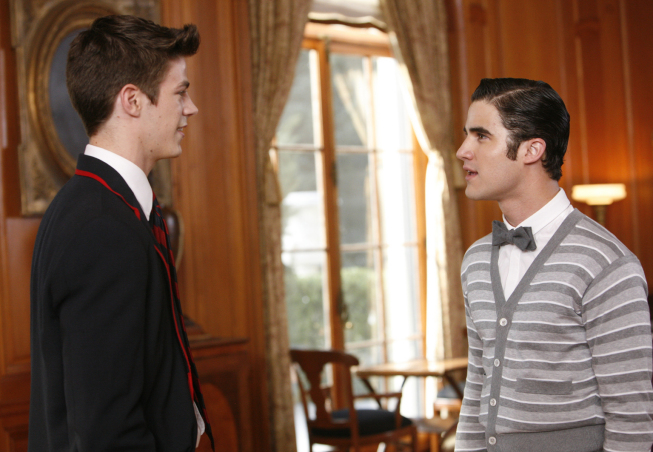 With Darren Criss playing the "Music Meister" in Tuesday's musical episode of The Flash and Melissa Benoist guest starring from Supergirl, many would point to this as being a reunion of three cast members from the FOX series GLEE… what we learned from Grant Gustin today before the PaleyFest "Heroes & Aliens" panel is that there were several crossovers that fans might not have even known about!
"There were all kinds of crossovers going on," Grant told FlashTVNews on the press line. "We had Melissa and Darren. It was so cool to be reunited with them. I didn't get to do much with Melissa on GLEE, so it was great to do something with her."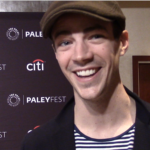 "Zach Woodlee was our choreographer, and he also choreographed GLEE, so that really helped us feel comfortable," Grant continued, before revealing another connection between himself and another actor from the event. "Chris Wood who is on Supergirl also was a musical theatre major with me at Elon University, and we were very good friends, [but] we've never been on a film set together, so that was bizarre. Darren Criss and Carlos Valdes [Cisco] did musical theatre together at Michigan University. So it was this weird melting pot of all of these friends that have known each other for a decade, and all of us connecting… it was crazy," he enthused.
The Flash and Supergirl musical crossover "Duet" airs this Tuesday on The CW and you can find several extras including a gallery of preview images related to the episode here.