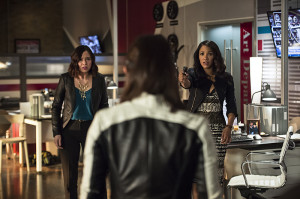 The Flash had season-high overnight ratings for last night's episode, "The Darkness and the Light."
The show had 3.73 million viewers, and most impressively, it beat ABC, NBC, and FOX in the Ages 18-49 demographic. Go Flash! The final numbers should go up even more.
What did you think of the episode? Come and talk about it on our forum for the show!