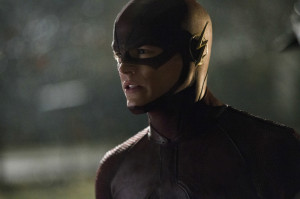 Perhaps due to some elections on Tuesday night, November 4, there will be no new episode of The Flash on that night.
Instead, fans will get a repeat of this coming Tuesday's episode, "Things You Can't Outrun," which you can find some photos of here.
Don't worry: new episodes will be airing on October 21 and 28, and surely will be on for much of November, including the crossover with Arrow.