After tonight's airing of the Flash episode "Grodd Lives," The CW aired a trailer for next week's episode, "Rogue Air," featuring a bunch of Rogues in addition to guest stars including an Amell or two!
Here's the promo trailer – now updated with an EVEN LONGER EXTENDED version!
Below, you can find some preview images. If you've just finished this week's show and want to talk about it with other fans, come by our forum!
The Flash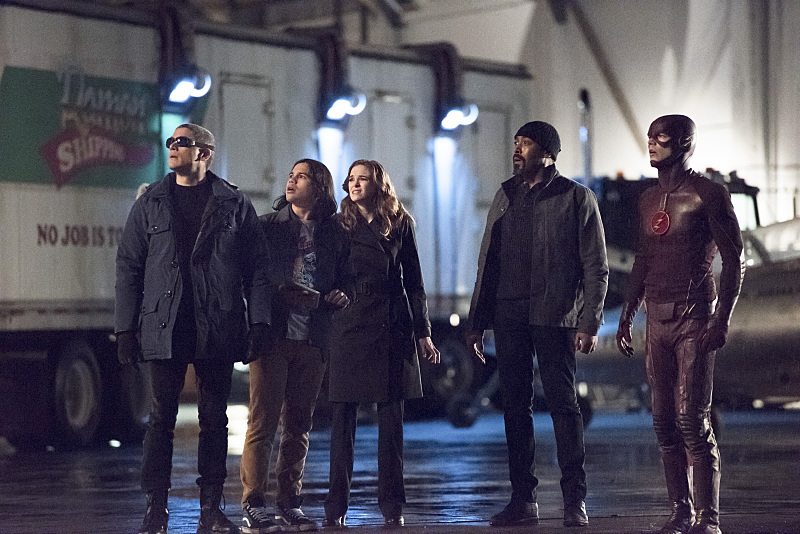 Picture 1 of 23
The Flash -- "Rogue Air" -- Image FLA122A_0026b -- Pictured (L-R): Wentworth Miller as Leonard Snart / Captain Cold, Carlos Valdes as Cisco Ramon, Danielle Panabaker as Caitlin Snow, Jesse L. Martin as Detective Joe West, and Grant Gustin as Barry Allen / The Flash -- Photo: Dean Buscher/The CW -- © 2015 The CW Network, LLC. All rights reserved.