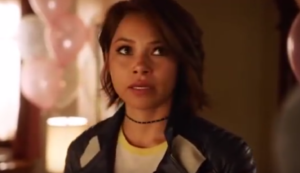 Ratings were up a little bit for this year's Flash season finale though they were ultimately down from the overnight ratings for last year's season ender.
"We Are The Flash" is currently looking at 2.12 million viewers and a 0.8/4 in the Ages 18-49 demographic. The final numbers can and will go up once DVR, streaming, and other things like that are factored in, and it's still at the top of The CW's ratings heap. Last night's finale also had heavy competition from the season finale of Roseanne and the final episode of The Middle on ABC.
What did you think of the season finale? Come talk about it on our Flash discussion forum at KSiteTV!
The Flash will return for Season 5 in October on The CW, where it will again be paired with new episodes of Black Lightning.