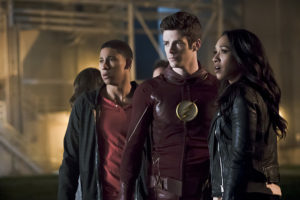 The CW has released some official preview images with spoilers for the May 24 season finale of The Flash.
The episode is called "The Race of His Life" and in it, it's Flash vs. Zoom!
Enjoy the pics below and as always, for the first updates on anything Flash follow @FlashTVNews on Twitter!
UPDATE: Now that the season finale has aired, The CW has released three more promotional images from the season finale… all revealing the Man in the Iron Mask… the real Jay Garrick, a.k.a. the Earth-3 Flash as played by John Wesley Shipp! If you were as excited by this revelation as we were, you should love the new pics: