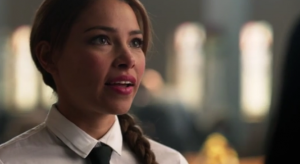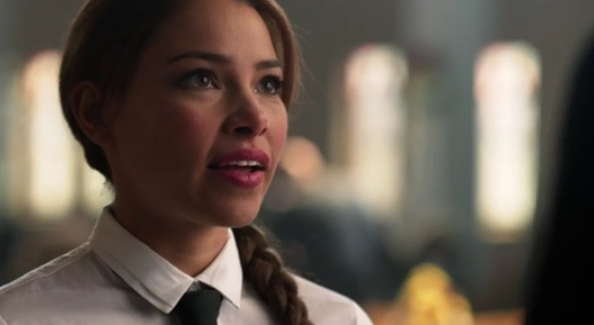 Before Barry and Iris [tried] to get married during tonight's "Crisis on Earth-X," Barry had a visitor who seemed to know more about her than your average person might, who had a feeling that the wedding might be "one for the ages."
Who was that girl?
We have our suspicions.
A lot of people think it's Barry and Iris' daughter Dawn Allen, but we think it might be someone else. After all, Dawn was one of two twins, so wouldn't her brother be around too?
Here's our thought: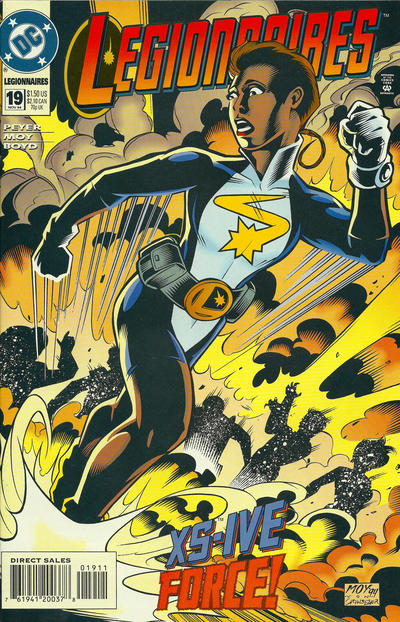 Jenni Ognats a.k.a. XS was introduced to the comic book world with the #0 issue of the Legionnaires reboot back in 1994. Possessing the power of speed herself, she is the granddaughter of Barry and Iris in the comic books, and her origin story happened to involve the Dominators! (Go with it.)
She was a major part of the post-Zero Hour Legion of Super-Heroes of the 31st century, and, of course, the Legion is a currently ongoing factor on Supergirl.
So, was that the granddaughter of Barry and Iris who showed up at the wedding?
We're putting our money on "yes," and if that's true, that'll be a mystery that will surely be solved in the series' future. But if it is XS… you read it here first.
Interesting trivia: The actress who played this character was Jessica Parker Kennedy who played Bette Sans Souci a.k.a. Plastique on The CW's Smallville. She later appeared in The Secret Circle.