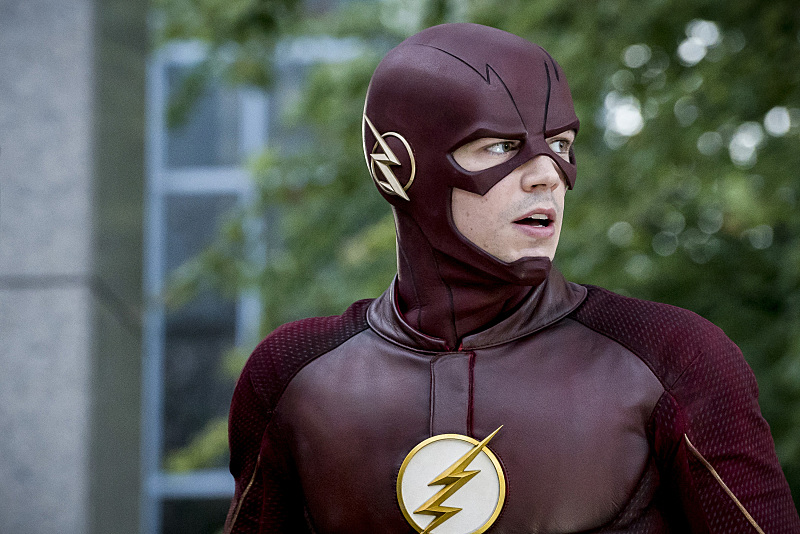 "Cause and Effect" is the title of the May 9 episode of The Flash and The CW has released an official description to promote it. Here's the write-up with some new spoilers:
DRASTIC TIMES CALL FOR DRASTIC MEASURES – Barry (Grant Gustin) takes drastic measures to stop Savitar. Meanwhile, H.R. (Tom Cavanagh) continues to push Tracy Brand (guest star Anne Dudek) to design the trap for Savitar and Killer Frost (Danielle Panabaker) returns with an interesting proposal. David McWhirter directed the episode written by Judalina Neira & Lauren Certo (FLA321). Original airdate 5/9/2017.
The Flash returns for a run of new episodes this Tuesday, April 25. Photos from the return episode "The Once and Future Flash" can be found here.