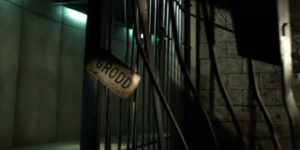 At today's Wondercon convention – details of which you can find on our Twitter feed – titles were revealed for Episodes 20 and 21 of The Flash.
The title for the 20th episode of Flash Season 1 came out in the press room, as revealed by Andrew Kreisberg, and that episode is called "The Trap."
Following that we get "Grodd Lives."
Yes, we get a Grodd episode. In Season 1.
Look for some interviews from WonderCon soon!