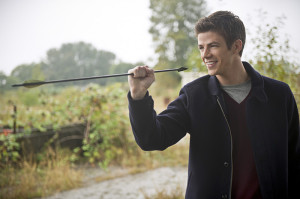 We're only a day away from Flash vs. Arrow, airing on December 2, and The CW has released a longer extended promo trailer that shows some more scenes from the Flash part of the crossover.
It also includes some clips from upcoming episodes including a peek at the Captain Cold/Heat Wave Prison Break reunion!
Enjoy. Preview images for the "Flash vs. Arrow" portion of the crossover can be found here.