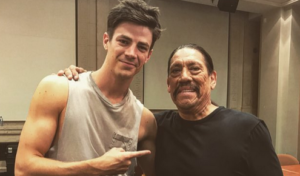 The legendary Danny Trejo will be appearing on The Flash in the fourth season as Gypsy (Jessica Camaho)'s father, and it looks as though Grant Gustin is excited about it!
Grant recently posted a muscular photo on Instagram of himself with the legend. You can see that photo below.
The Flash Season 4 premieres Tuesday, October 10 on The CW.