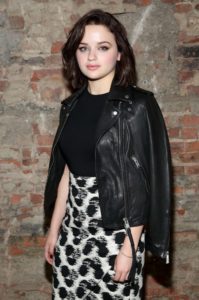 Fargo and Independence Day: Resurgence actress Joey King has been cast as Frances "Frankie" Kane aka Magenta in the third episode of The Flash Season 3, ComicBook.com is reporting.
Here's how ComicBook describes the character:
A teen with a troubled past, Frances "Frankie" Kane is a meta-human with the ability to control metal… but her powers come with a dangerous side-effect, causing her villainous alter ego known as Magenta to emerge.
Like many other great characters, Magenta first appeared in the Marv Wolfman/George Perez run of The New Teen Titans. She also appeared during Geoff Johns' acclaimed run on The Flash comic book series.