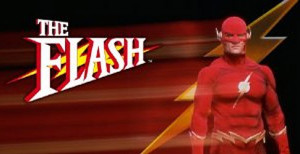 In response to a tweet from Flash's Andrew Kreisberg welcoming him to the project, 1990 Flash John Wesley Shipp, who appears in the new Flash pilot, had very enthusiastic things to say about the new pilot's script.
"No one is more excited than I am, since meeting with Geoff Johns, talking to you guys via conference call, and READING IT," Shipp Tweeted earlier today.
In another Tweet to a fan, Shipp said that "the script is fantastic, taking it to the next level," and that he "can't wait to get started."
The Flash pilot will begin shooting very soon, taking place over most of March.