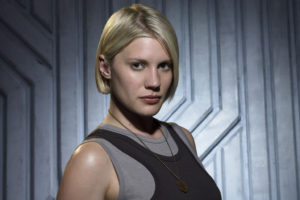 The Flash has found their Blacksmith – and playing the role is a popular alum from Battlestar Galactica.
Katee Sackhoff has landed the role of Amunet Black, the Blacksmith, who is described as "a steely and badass boss of an underground black market for supervillains. Amunet uses every means possible, including the long list of metahumans under her thumb, to ensure her illicit enterprise thrives."
The role is said to be a recurring one.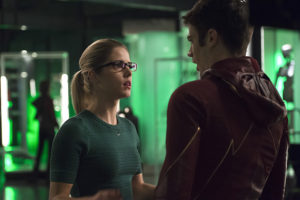 Entertainment Weekly was the first to post confirmation after Sackhoff revealed her casting in a now-deleted tweet. They also have revealed another piece of information: Sackhoff's first episode, which is called "Girls Night Out," also will feature a guest from Arrow in the form of Emily Bett Rickards (Felicity Smoak!)
The Flash Season 4 premieres Tuesday, October 10 on The CW.