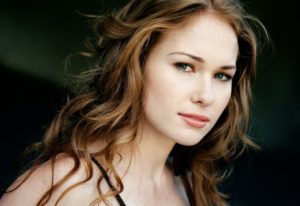 The role of Bette Sans Souci, aka Plastique, has been cast for the fifth episode of The Flash.
The role will be played by Kelly Frye (Rake).
E! Online scored the scoop first, with the following details about the character:
A bomb disposal expert in Iraq who, following exposure to the energy released by the S.T.A.R. Labs meltdown, Bette now has the ability to turn any object she touches into an explosive device. On the run from the shadow forces in the U.S. government trying to turn her into a human weapon, she finds an ally in fellow meta-human The Flash.