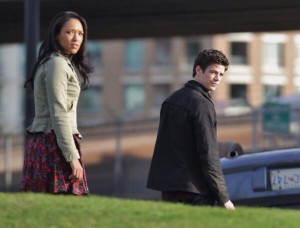 More photos have surfaced from the Flash pilot shoot — we wouldn't be surprised if Gustin News brought these online too, since they were from the same original source "FameFlyNet" — and these new pics feature a first look at "Barry" and "Iris" – that's Grant Gustin and Candice Patton – together!
It looks like the Flash pilot shoot is coming together well!
Check them out:
More Flash Pilot Filming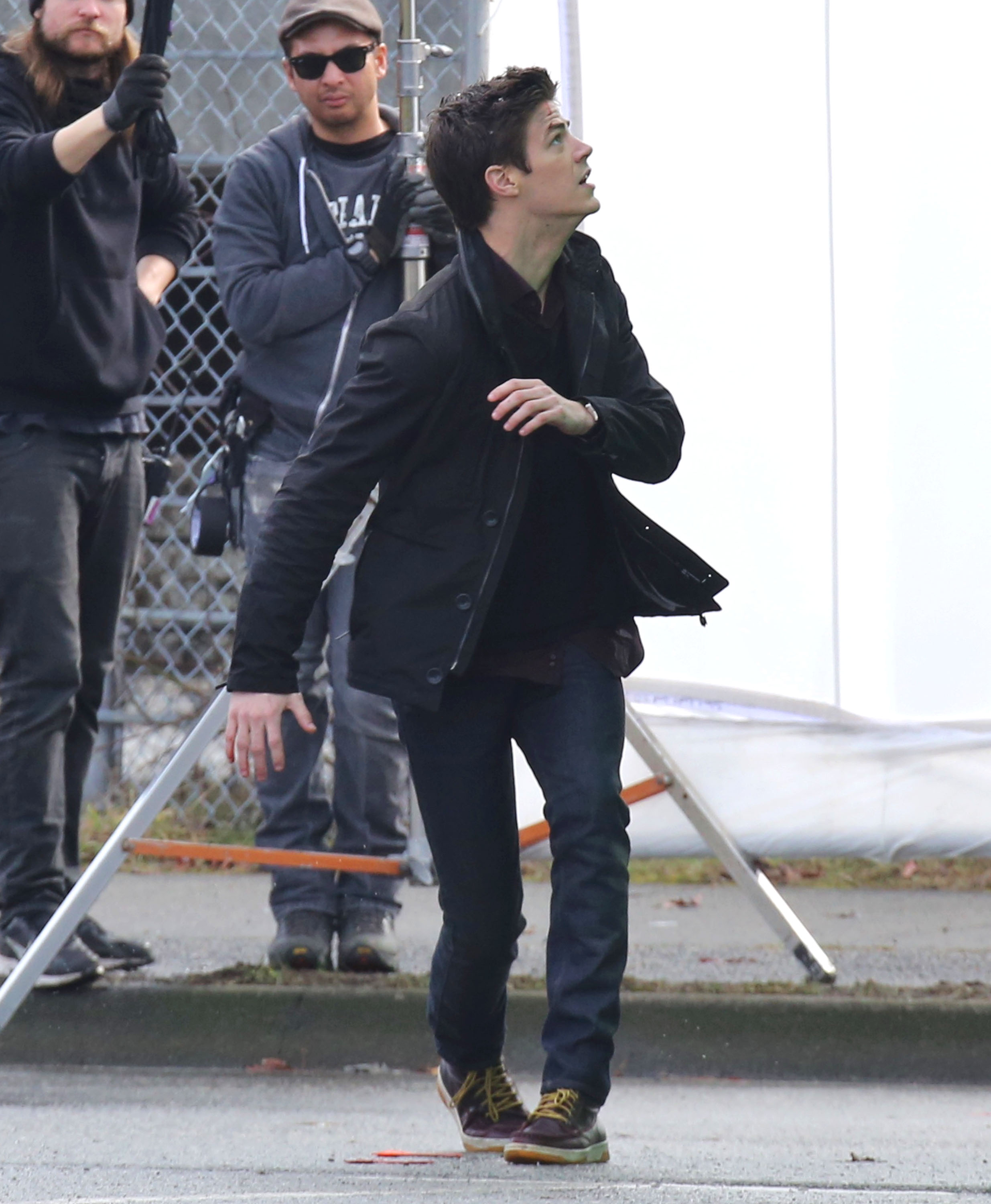 Picture 1 of 9
51351211 "Glee" actor Grant Gustin films an action scene (out of the costume) on the set of "The Flash" on March 9, 2014 in Vancouver, Canada. Grant looked to have cut his finger for real while running and diving from a huge car explosion! FameFlynet, Inc - Beverly Hills, CA, USA - +1 (818) 307-4813
You can find more high quality photos from the pilot shoot here.