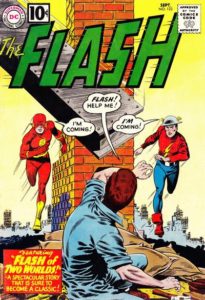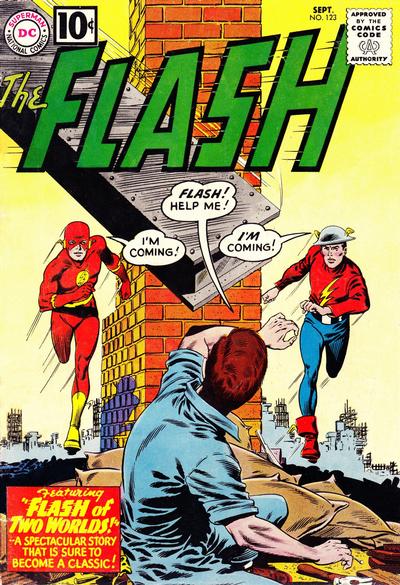 In an interview with TVGuide.com to promote the finale, Grant Gustin may have dropped a big spoiler bomb: Like the comic books that inspired the series, The Flash may soon be playing with multiple universes and timelines.
"What's fun about this show is that there's going to be multiple timelines as we move forward," Gustin says. "I think we're going to start showing Earth-One and Earth-Two in the near future. There will be kind of different dimensions going on."
Could this photo of Jay Garrick's helmet, from behind the scenes of the Legends of Tomorrow, have anything to do with it?
But no, The "Tom Welling shows up as Superman" thing is still a made up story….
In any event, we should have a better idea of what Grant is talking about when the season finale of The Flash airs at 8PM ET TONIGHT on The CW.