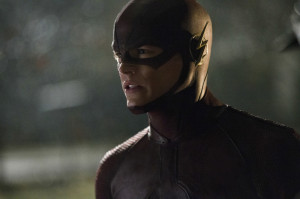 The CW has released another trailer for The Flash.
The new trailer clocks in at a minute, and doesn't contain any footage from beyond the pilot, but it still looks really cool. This one focuses on the conflict between the Flash and the proto-Weather Wizard played by Chad Rook in the first episode.
Here's the trailer. The Flash premieres Tuesday, October 7 on The CW.