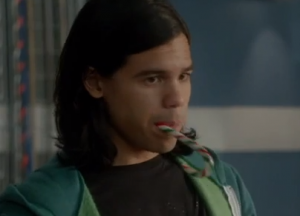 The CW has released a new video promoting the midseason finale "The Man In The Yellow Suit," and there are some new clips and interview material with Andrew Kreisberg within.
Spoilers within, obviously. And Cisco with a candy cane!
Enjoy. The midseason finale airs Tuesday night, December 9 on The CW!