Press Release: The CW Touts Flash & Supernatural Ratings Achievements
Press release about the ratings performance of Flash and Supernatural on Tuesday night, October 7.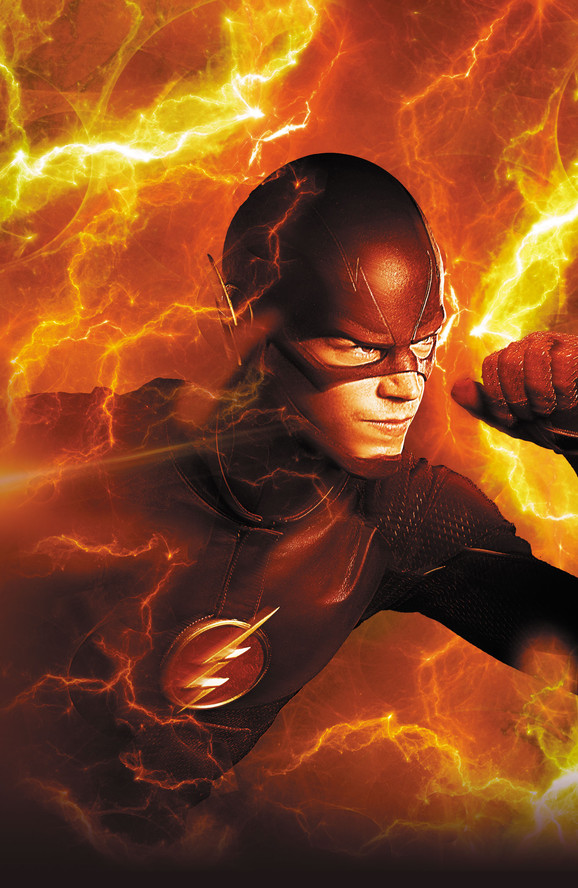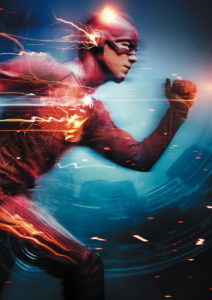 The CW has issued a press release about last night's ratings wins for The Flash as well as its Tuesday night companion, Supernatural. This post is now updated with more nationals details and a HIGHER number!
Here's the press release. Come talk about the ratings on our Flash forum!
UPDATED: THE FLASH TAKES OFF FULL SPEED AHEAD POSTING THE CW'S MOST WATCHED PREMIERE IN FIVE YEARS

THE FLASH Debut Scores The Most Watched Telecast of Any CW Series Since 2009

The 10th Season Premiere of SUPERNATURAL Delivers the Series' Highest-Rated Premiere in Adults 18-34 Since 2010

THE FLASH and SUPERNATURAL Combine for The CW's Best Tuesday Night in Over Six Years

UPDATED WITH NATIONAL RATINGS: October 8, 2014 (Burbank, CA) – The CW's highly anticipated new series THE FLASH zoomed out of the gates last night.  Tuesday's series debut of THE FLASH (8:00-9:00 pm) marked The CW's most watched (4.79 million) and highest-rated series premiere in adults 18-49 (1.9/6) in more than five years, since THE VAMPIRE DIARIES bowed in 2009, according to national Live Plus Same Day Nielsen ratings for Tuesday, October 7, 2014.

THE FLASH is The CW's second most watched series premiere ever, behind only THE VAMPIRE DIARIES, and is the network's third highest-rated series premiere ever in adults 18-49, following only THE VAMPIRE DIARIES and 90210.

In fact, THE FLASH debut was the most watched telecast of any CW show since the series premiere of THE VAMPIRE DIARIES on 9/10/09.

Competitively, THE FLASH ranked second in its 8:00-9:00pm time period among adults 18-34 (1.6/6), behind only NBC, and beat both ABC and Fox in total viewers.  For the night overall, The CW ranked #2 in adults 18-34 (1.3/5) and topped ABC and Fox with adults 18-49 (1.5/5).

THE FLASH premiere posted The CW's largest audience in the Tuesday 8:00-9:00p.m. hour in more than seven years (GILMORE GIRLS series finale on 5/15/07) and best adults 18-49 in the hour in more than six years (90210 on 9/2/08). THE FLASH scored the network's best ever performance in the time period in men 18-34 (1.9/8).

In the local markets, THE FLASH ranked #1 in its time period among adults 18-34 in New York, Chicago, Charlotte, Houston, Detroit, Miami, San Francisco, Cleveland, Baltimore, and Dallas, and also #1 in adults 18-49 in New York, Chicago, Charlotte, and Orlando.

At 9 o'clock, the tenth season premiere of SUPERNATURAL turned in the series' best premiere since 2010 among adults 18-34 (1.1/4).  SUPERNATURAL also tied ABC's "Agents of S.H.I.E.L.D." in the hour among adults 18-34, and drew more total viewers than Fox's comedy block in the hour.

THE FLASH and SUPERNATURAL combined to give The CW its most watched (3.67M) Tuesday night in more than six years (90210 premiere on 9/2/08) and best Tuesday ratings in adults 18-49 (1.5/5) since 9/9/08.  This was network's best Tuesday night EVER in men 18-49 (1.7/6) and ties The CW's best Tuesday ever in men 18-34 (1.6/6).

Overall, last night marked The CW best night of primetime (on any night) in more than four years (5/12/10) among viewers (3.67M), and best night among adults 18-49 (1.5/5) since 9/9/10.

The Live+7 projections for last night estimate that THE FLASH will add an additional +28% in total viewers, +35% in adults 18-34, and +36% in adults 18-49, and SUPERNATURAL adding +43% more total viewers, and increase +46% in adults 18-34 and +48% in adults 18-49.
Flash Season 7: First Five Episode Titles Revealed
Titles for the first five episodes of The Flash Season 7 have been revealed.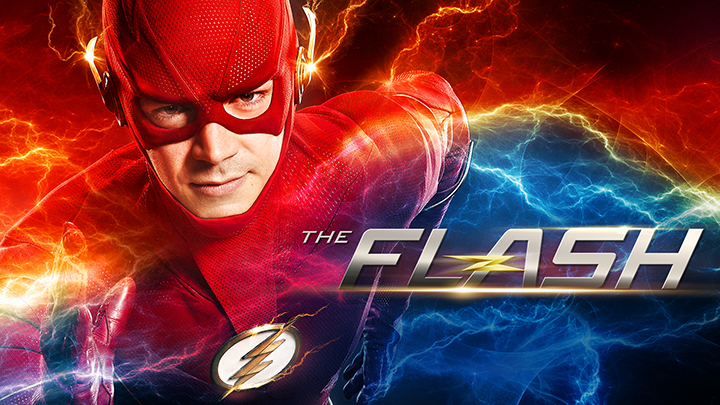 The titles for the first five episodes of The Flash Season 7 have made their way on to the Internet, and while they're always subject to change prior to an official press release from The CW, these titles could be hints as to what is coming in our future.
The seventh season of The Flash is currently scheduled to premiere February 23, 2021 on The CW; most of the first episode of the season, "All's Well That Ends Wells," was shot prior to this year's COVID-19 pandemic. It has been speculated by some like Pagey that the third episode back, "Mother," is the conclusion of the Mirror Master storyline.
Here's the current schedule, as always subject to change:
Episode #7.1: "All's Well That Ends Wells" (2/23/21)
Episode #7.2: "The Speed of Thought" (3/2/21)
Episode #7.3: "Mother" (3/9/21)
Episode #7.4: "Central City Strong" (3/16/21)
Episode #7.5: "Fear Me" (3/23/21)
Follow @FlashTVNews on Twitter for more Flash Season 7 updates and if you're in the mood for more episode titles, take a look at what may be coming for the show's Tuesday night companion, Superman & Lois!
Report: The Flash Temporarily Pauses Production
Deadline is reporting that The Flash has temporarily paused production due to a positive COVID-19 test.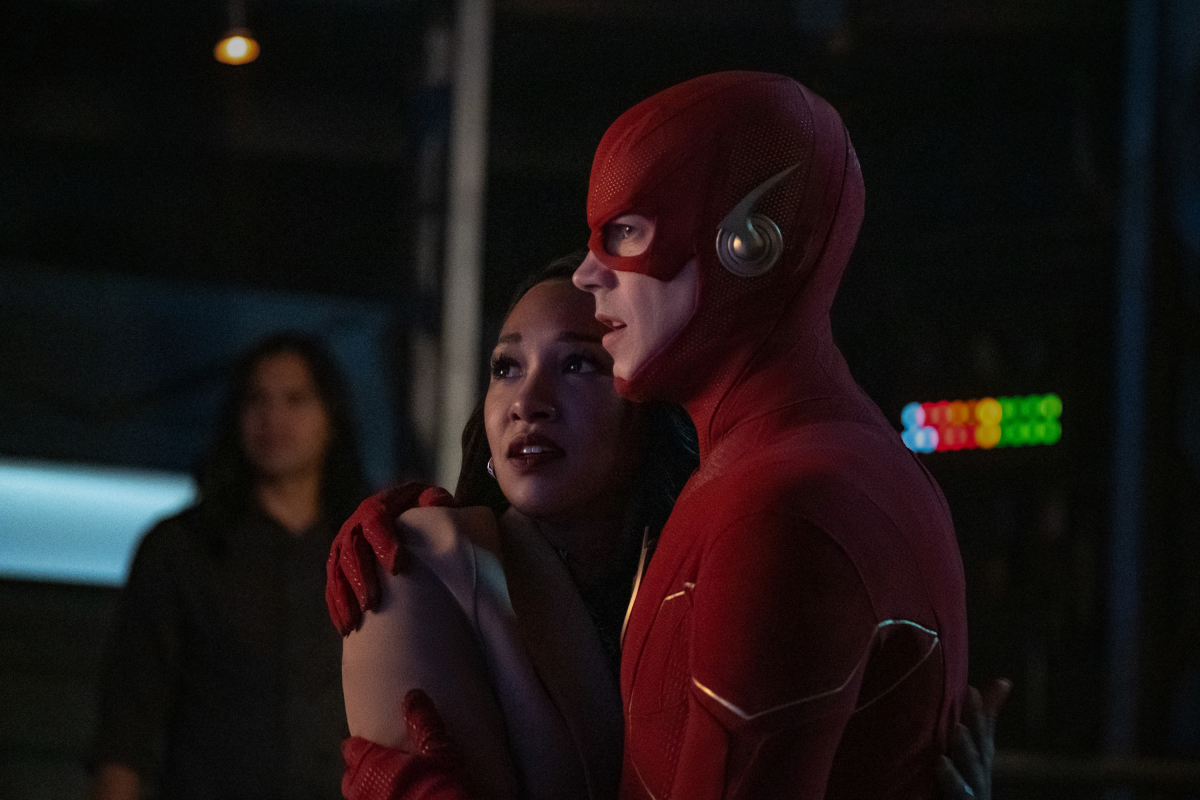 Deadline is reporting that The Flash production in Vancouver has temporarily paused after someone working on the series has tested positive for COVID-19. Here's what they had to say about what has happened:
"The asymptomatic diagnosis was confirmed through the rigorous testing protocols implemented by The Flash studio Warner Bros. TV for all of its production employees. Out of an abundance of caution, production on The Flash has been temporarily suspended and contact tracing has been initiated. According to sources, the studio is currently evaluating adjustments to the production schedule in order to resume filming without the affected employee and potential close contacts, who are self-isolating."
The Deadline piece also noted that The Flash isn't the only show to shut down production for this reason. Each series that has returned to production has implemented strong safety protocols which involve their casts and crews frequently testing. It is our hope that this team member remains asymptomatic and that everyone stays safe and healthy on The Flash and every other production that has resumed.
The Flash Season 7 is scheduled to premiere February 23 on The CW.
Flash Season 7 Premiere Date Revealed
The CW has revealed a premiere date for The Flash Season 7.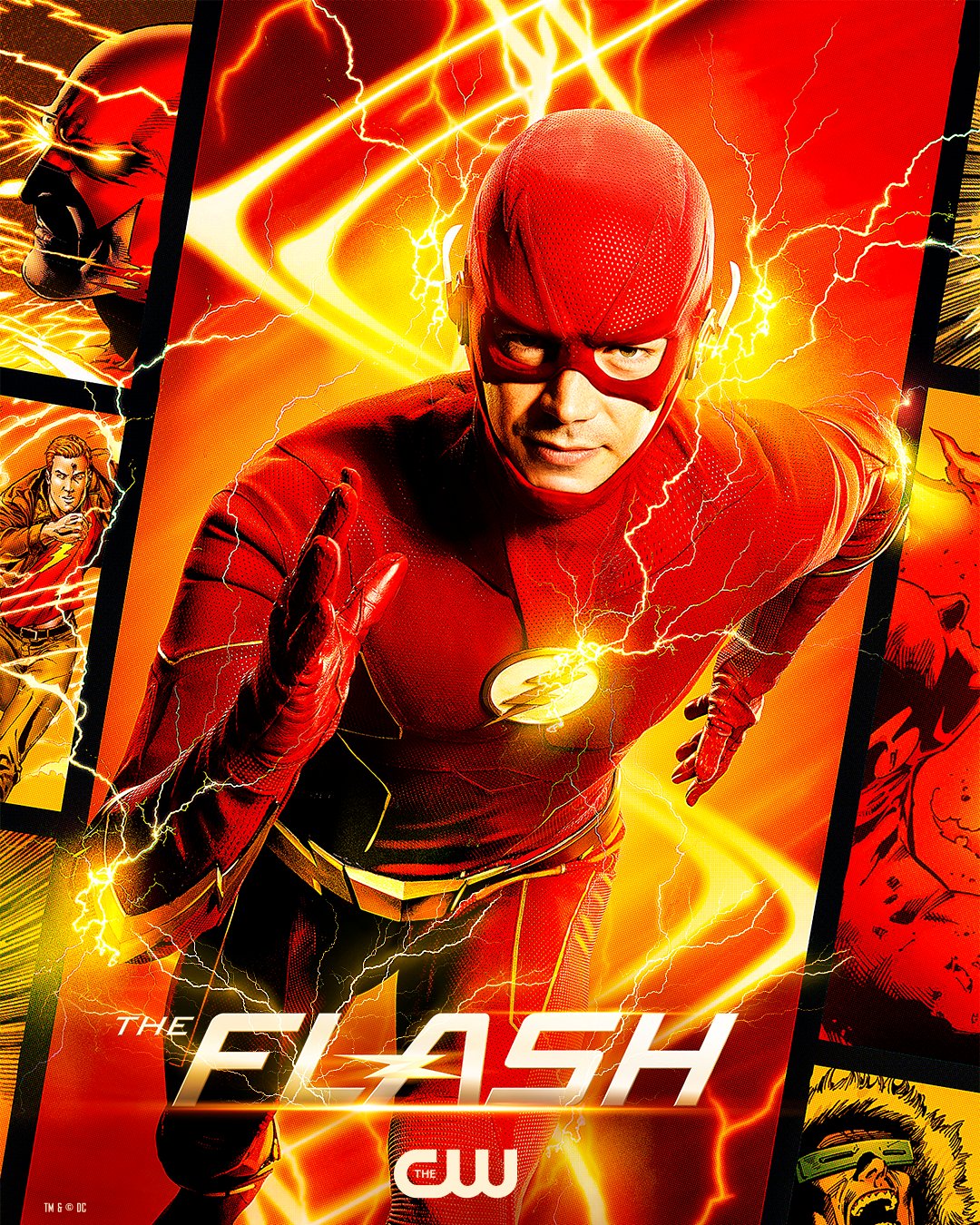 We finally have a date for the return of The Flash as The CW has announced a February 23 return for the Scarlet Speedster!
This may seem a bit late, but look at it this way: We'll have fewer repeats and the show will be paired with the series premiere of Superman & Lois starring Tyler Hoechlin and Elizabeth Tulloch as that other superhero/journalist wife team!
As The Flash Season 7 begins, the show will wrap up the Season 6 storylines that were so rudely interrupted by COVID before taking the Scarlet Speedster (Grant Gustin) on to new journeys.
You can find the full list of CW premiere dates here.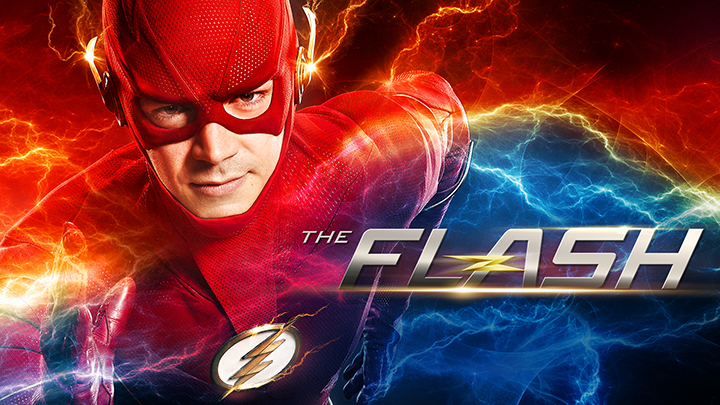 Barry Allen (Grant Gustin) lived a normal life as a perpetually tardy C.S.I. in the Central City Police Department. Barry's life changed forever when the S.T.A.R. Labs Particle Accelerator exploded, creating a dark-matter lightning storm that struck Barry, bestowing him with super- speed and making him the fastest man alive — The Flash.
After a thrilling cliffhanger last season which saw the new Mirror Master (Efrat Dor) victorious and still-at-large in Central City, The Flash must regroup in order to stop her and find a way to make contact with his missing wife, Iris West-Allen (Candice Patton). With help from the rest of Team Flash, which includes superheroes Caitlin Snow (Danielle Panabaker), Cisco Ramon (Carlos Valdes) and Nash Wells (Tom Cavanagh), as well as the Flash's adoptive father Joe West (Jesse L. Martin), Meta-Attorney Cecile Horton (Danielle Nicolet), tough cub reporter Allegra Garcia (Kayla Compton) and brilliant tech-nerd Chester P. Runk (Brandon McKnight)… Flash will ultimately defeat Mirror Master. But in doing so, he'll also unleash an even more powerful and devastating threat on Central City: one that threatens to tear his team—and his marriage—apart.
Based on the characters from DC, THE FLASH is from Bonanza Productions Inc. in association with Berlanti Productions and Warner Bros. Television, with executive producers Greg Berlanti ("Arrow," "Supergirl," "Riverdale"), Eric Wallace ("Teen Wolf," "Eureka") and Sarah Schechter ("Arrow," "Supergirl," "Riverdale").