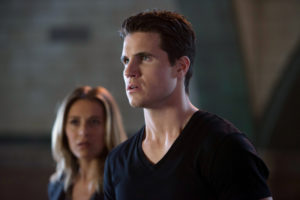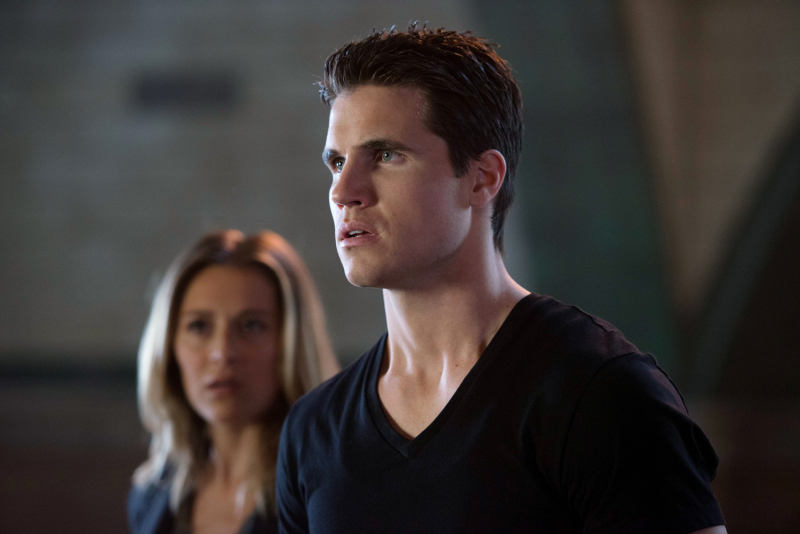 The Flash is pulling out the big guns early.
DC Comics today revealed that Robbie Amell — cousin of Stephen and star of The CW's late Tomorrow People series — has been cast as Ronnie Raymond, better known as one half of the character Firestorm. He makes his first appearance in Episode 3 of The Flash.
The role is a recurring one, and Ronnie in this universe is the fiance of Caitlin Snow, whose fate "is more complicated than imagined." He was a maintenance worker at S.T.A.R. Labs at the time of the accident that gave Barry Allen his powers.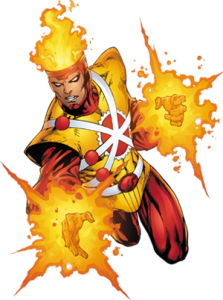 "[Executive producers] Geoff Johns, Andrew Kreisberg and myself designed the pilot and series to include Ronnie (aka Firestorm) — and to actually have someone with Robbie's talent playing the role is beyond exciting. We can't wait for viewers and fans of the character to check it out," Greg Berlanti said in a statement.
"I'm so excited to join forces with Greg Berlanti and The CW again on The Flash," Robbie Amell said. "Being brought into the DC Universe is a dream, I can't wait to get started!"
Interesting trivia: In the comic books, Felicity Smoak was Ronnie Raymond's stepmother.