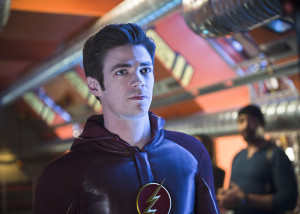 Grant Gustin was one of the people we talked to at this year's Comic-Con International in San Diego, and now, we have that interview to share with you!
In the interview, he talks about his training, what goes into his take on Barry Allen and what he has to say to or about Ezra Miller, who is playing the role in the movie; his favorite Season 1 scene; the flashforward Easter eggs in the finale; time travel; the new Flash costume with a white logo emblem; and whether or not there is more karaoke in the show's future.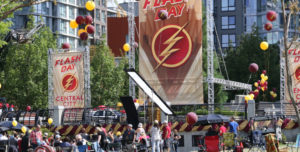 But where do things start?
"He's got some acclaim right now, and a lot of love from the city for being the hero that he is, and he doesn't really feel like the hero," Grant says. "He knows that Eddie stops wells, and that he was the hero that day, but everyone's giving the credit to the Flash, and that's not fun or easy, I don't think, for Barry."
You can see the full interview below. More interviews are coming, so subscribe to our YouTube channel or follow @FlashTVNews on Twitter for new videos as soon as they are posted!