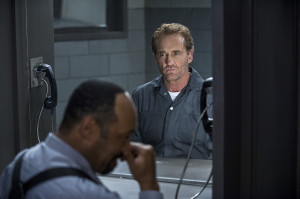 Nearly a quarter century after missing out on a second season of The Flash, John Wesley Shipp is finally a part of a Flash Season 2. And, by having him as part of a new Flash series, we've been able to talk to one of our childhood heroes.
We spoke with the actor at this year's Comic-Con International in San Diego, where he talks about how his experience of being The Flash was different from the experience that Grant Gustin is having, and how this year's Comic-Con differs from the previous year's.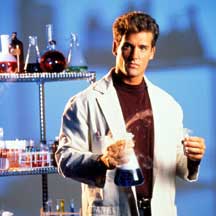 We also asked him which actor from the original series he would love to see on the new show…. and he turned the question around on ourselves. On a similar note, Shipp mentions that original Flash TV show creators Paul De Meo and Danny Bilson might possibly be writing an episode of the new series. Additionally, he talks about how even if he hadn't played Barry Allen in the past, Henry is a terrific role, and you can tell he has gracious and fond memories of his Flash duties, both past and present.
Shipp also posits some interesting questions about why Henry doesn't wonder about certain things, he drops a hint about where we'll see Henry in the Season 2 opener, and he shows off an amazing impression of Mark Hamill's Trickster.
You can watch the video below.