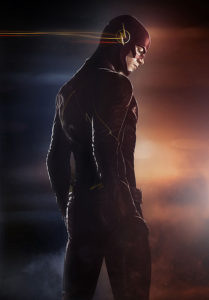 As we get ready for a new episode of The Flash to air at 8PM tonight on The CW, we'd like to share our WonderCon video interview with Flash Executive Producer Andrew Kreisberg.
Among the topics discussed are:
– Who caught The Trickster 20 years ago?
– Will the Trickster be back?
– The promo for what's coming up that included clips of Reverse-Flash, a dark Arrow, and Firestorm
– What episodes excite him the most!
You can watch the video below…. and then come by our Flash forum for the countdown to tonight's show!