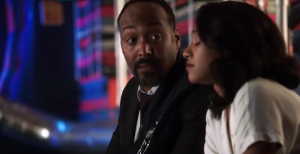 The CW has released a new extended trailer to promote the Tuesday, October 10 season premiere of The Flash.
There are some new clips within, as different characters have varying ideas on whether or not they need to pull Barry from the Speed Force. The new trailer clocks in at a little over a minute, and shows more of what happens when Barry returns.
The season premiere is called "The Flash Reborn" and we've got some photos from the premiere which you can also find below the trailer – they were just released today!
But first, here is that new extended trailer for The Flash Season 4! Get hyped!