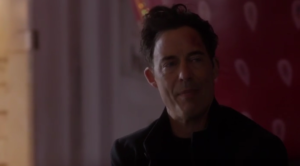 Over at our general TV news site, KSiteTV, we have a list of ten things you can look forward to in tonight's Flash episode, "Back to Normal," airing at 8PM on The CW… but if video is more your thing, how about a preview clip?
Check out what happens when Harrison Wells is abducted by Griffin Grey below.
Come by and join the countdown to tonight's episode on our Flash forum!