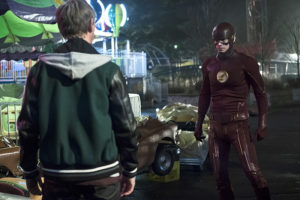 After tonight's airing of The Flash episode "Versus Zoom" The CW aired a trailer for next week's show, called "Back to Normal."
You can see the trailer below (now updated with a longer version from The CW); if you missed the preview images that The CW released, new photos follow.
Screen captures from the extended promo can be found here!
If you want to talk about "Versus Zoom" with other fans, come by our Flash forum!